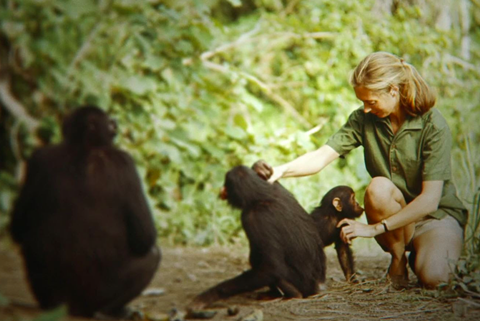 Tom Hassell has been named senior vice-president and head of sales at Abramorama, CEO and president Richard Abramowitz announced on Wednesday.
Hassell has worked with Abramorama on a number of projects and in his formalised role will oversee all US sales and distribution. His release campaign credits include Long Strange Trip – The Untold Story Of The Grateful Dead, Eight Days A Week – The Touring Years, and Listen To Me Marlon.
He is currently overseeing the campaign of Brett Morgen's Jane (pictured), which will expand into nationwide theatres in November. Jane marks the first collaboration between Abramorama and National Geographic Studios.
"The opportunity to formalise our collaboration with Tom, who is also a great guy, is very gratifying," Abramowitz said. "The relationships and reputation he has developed over the years will continue to be invaluable as we move the company forward in new directions."
"I am thrilled to be amplifying my involvement with Abramorama and working alongside the expanding East and West coast teams," Hassell said.
In the past year, Abramorama has partnered with global content providers such as Amazon Studios/Amazon Prime, Apple Music, and Hulu.