EXCLUSIVE: Andrew Herwitz's The Film Sales Company scores worldwide sales rights to Buster's Mal Heart which will get its world premiere at Toronto.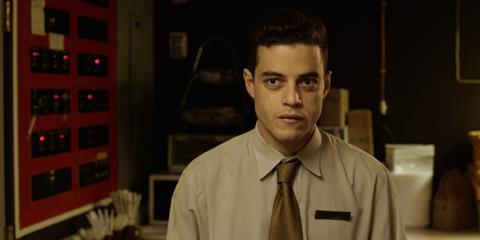 Buster's Mal Heart will screen in Vanguard and stars Rami Malek – the lead in USA Networks' acclaimed series Mr. Robot.
In his first feature lead role, Malek plays a troubled young man on the run who recalls events that led him to become a fugitive.
Kate Lyn Sheil, DJ Qualls, Toby Huss, Lin Shaye, Mark Kelly, Bruce Bundy and Teresa Yenque round out the key cast.
Buster's Mal Heart marks the second feature by Sarah Adina Smith, whose Midnight Swim won the AFI Fest's Breakthrough Audience Award in 2014.
Snowfort Pictures' Travis Stevens and Jonako Donley of Everything Is Everything produced Buster's Mal Heart and Mynette Louie served as executive producer.
"It is especially exciting to partner again with Gamechanger Films on this extraordinary work that marries a bold, fresh vision with one of the hottest young actors today, a union that will work together to expand the commercial appeal of the film," said Herwitz.