Edyson Entertainment has closed a deal with Andrew Herwitz' Film Sales Company for world sales rights to Guidance, which received its world premiere in Discovery last night (Sept 5).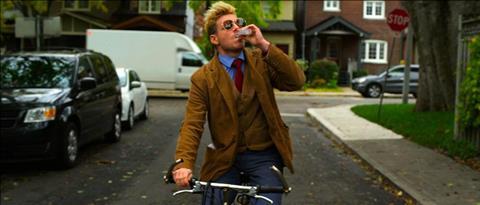 Pat Mills wrote and stars in his feature directorial debut about a self-delusional, alcoholic former child star who lies his way into a high school guidance counsellor job.
Zhara Bentham, Eleanor Zichy and Tracey Hoyt also star in the dark comedy.
"Guidance is funny and irreverent but also has a big heart," said Herwitz. "There is so much great material in the film, that whoever buys it will be able to cut a great trailer. I am confident this is one buyers and ultimately audiences will go for."
Producers Alyson Richards and Ed Gernon launched Toronto and Los Angeles-based Edyson Entertainment and cut a first-look deal with Content Media in July 2013.
"When it comes to finding a sales agent, above all else, we look for people who share the same passion for the film as we do," said Richards.
"When Film Sales Company approached us with that same enthusiasm and excitement for Guidance, paired with their years of incredible knowledge and experience, we knew this was the perfect fit."