EXCLUSIVE: Toronto is looking to expand its television Primetime line-up next year with series from Asia and the UK.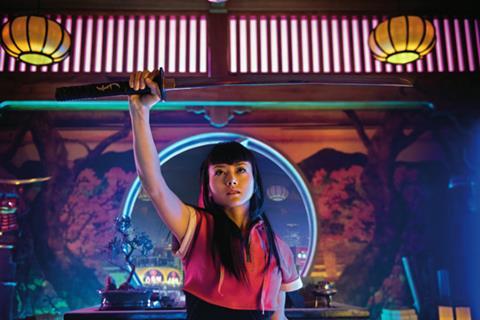 The Toronto International Film Festival (Sept 10-20) launched its inaugural Primetime schedule this year with six projects including Icelandic drama Trapped, created by Everest director Baltazar Kormakur, Hulu's Jason Reitman-produced comedy drama Casual, Tim Kring's reboot Heroes: Reborn and Argentinean eco-thriller Cromo.
Michael Lerman, who programmed the Primetime line-up, told ScreenDaily that he wanted to bring an international flavour to the schedule to echo the film line-up.
"Heroes: Reborn is the equivalent to The Martian, but Cromo is like a small Argentinean movie," he added.
"There's portions of the world that I would have loved to have covered such as Asia. I would love to expand that more."
TIFF is also keen to bridge the gap between film and TV as many of the world's most notable filmmakers move to the small screen.
"There's no divide any more; nobody is looking at TV as a secondary medium," said Lerman.
Kormakur's crime drama Trapped and thriller Cromo played to sold-out crowds at the Lightbox and Scotiabank respectively.
Both shows sold last week. The Weinstein Company acquired Trapped for the US market, while sales agent Pyramide International took global rights to Cromo, marking an increasing trend for film distributors to move into television.
French zombie thriller The Returned (Les Revenants) and Netflix doc Keith Richards: Under The Influence make up the rest of the Primetime line-up, set to run later this week .