The full line-up of world premieres in Toronto's City To City programme, with details on each title including sales contacts.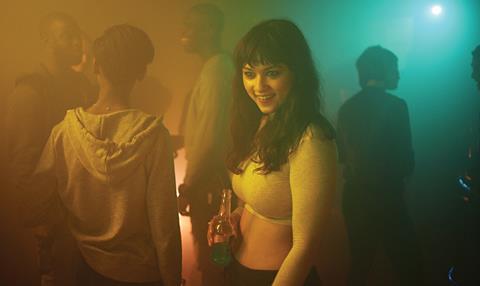 Couple In A Hole (UK-Bel-Fr)
Dir Tom Geens
Kate Dickie (Red Road) and Paul Higgins (TV's Utopia) star as a UK couple living like savages in a European forest for mysterious reasons. Belgium-born, London-based Geens has previously made commercials and shorts including Shame and You're The Stranger Here, and the 2009 feature Liar (Menteur). Verve Pictures has UK rights and Paradise has Benelux rights. Backers include the BFI, Flanders Audiovisual Fund and Midi-Pyrenees Film.
Contact: 011 Productions, zp@zerodoubleone.com
The Hard Stop (UK)
Dir George Amponsah
This timely documentary meets two friends of Mark Duggan, who was shot dead by police in Tottenham, London in August 2011, sparking citywide riots that summer. Duggan's childhood friends, Marcus Knox and Kurtis Henville, are seen in the two years following his death, struggling to come to terms with the tragedy as well as dealing with their own issues. Amponsah is a National Film and Television School graduate whose past features include The Importance Of Being Elegant and The Fighting Spirit. The Hard Stop was part of Sundance Documentary Lab in 2014 and has backing from the BFI.
Contact: Ga Films dionne.walker@diverseworld.org.uk
The Ones Below (UK)
Dir David Farr
Twenty-year theatre veteran Farr, who also co-wrote Joe Wright's Hanna, makes his feature directorial debut with this thriller about two couples living in London, who meet as neighbours when they are both expecting their first babies. After an accident, their lives are intertwined with dark consequences. The director says his inspirations include Claude Chabrol, Michael Haneke and Roman Polanski. The cast features Clémence Poésy, Stephen Campbell Moore, David Morrissey and Laura Birn. Icon Film Distribution pre-bought UK rights.
Contact: Protagonist Pictures, info@protagonistpictures.com
Urban Hymn (UK)
Dir Michael Caton-Jones
Veteran director Caton-Jones (Rob Roy, The Jackal) tells a story set after the London riots of 2011, when a wayward teenage girl (Letitia Wright, a former Screen Star of Tomorrow) learns to develop her singing voice with the help of a care worker (Shirley Henderson). But her possessive and rebellious best friend does not approve. Screenwriter Nick Moorcroft's credits include St Trinian's and Burke & Hare.
Contact: Metro, sales@metro-films.com