The full line-up of world premieres in Toronto's Discovery programme, with details on each title including sales contacts.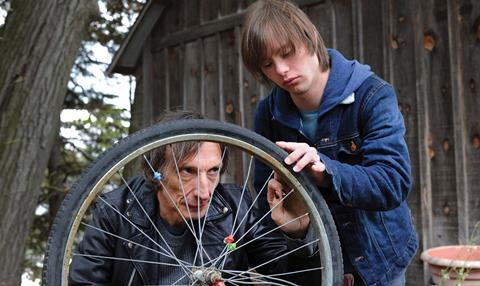 Closet Monster (Can)
Dir Stephen Dunn
Niv Fichman's Rhombus Media and Best Boy Entertainment are behind the feature directorial debut of Dunn, whose Life Doesn't Frighten Me won the 2012 TIFF Student Film Showcase. Ambitious distributor Elevation Pictures holds Canadian rights to the coming-of-age story, which stars Connor Jessup as an aspiring FX artist from the east coast struggling with his sexuality. Isabella Rossellini co-stars.
International contact: Fortissimo Films, info@fortissimo.nl
US contact: Cinetic Media, info@cineticmedia.com
Fire Song (Can)
Dir Adam Garnet Jones
The First Nations director, whose 2006 short Cloudbreaker screened at TIFF, makes his feature directorial debut on this story about a young Anishinaabe man who must choose between his community or explore the expanded possibilities of the world outside.
Contact: Marina Cordoni Entertainment, mcordoni@rogers.com
The Rainbow Kid (Can)
Dir Kire Paputts
Writer-director Paputts, a Ryerson University film programme graduate, focuses on a man with Down's Syndrome who undertakes an event-filled journey through rural Ontario.
Contact: Kire Paputts, kpaputts@gmail.com
River (Can-Laos)
Dir Jamie M Dagg
Short film-maker Dagg brings his feature debut to TIFF's Discovery strand; he has also penned this story of a US volunteer doctor forced to go on the run in Laos when he is accused of murder after saving a young woman from a sexual assault. In the lead role is Rossif Sutherland, actor son of Donald, who can also be seen at the festival in Paul Gross's war drama Hyena Road.
Contact: XYZ Films, info@xyzfilms.com