UK Trade and Investment's support of the UK films and delegates heading to this year's Toronto International Film Festival is just one way it is helping our creative industries succeed overseas.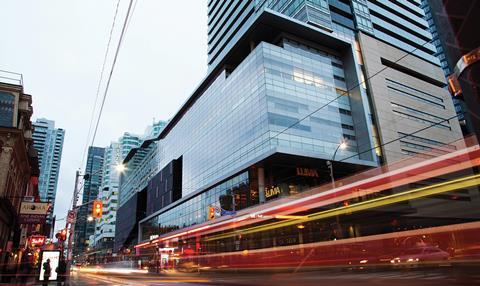 As the government department responsible for helping UK-based companies succeed on the international stage, and assisting overseas companies to bring investment into the country, UK Trade and Investment (UKTI) is dedicated to supporting the growth and development of our creative industries.
"London has been chosen to be the featured city in this year's City To City strand - a special honour."
As detailed in UKTI's June 2014 report 'UK Creative Industries: International Strategy', the $111bn (£71bn) creative sector is not just driving economic growth but has increasing value: to be specific, a rise of 15.6% between 2008 and 2012, far higher than the increase of 5.4% for the UK economy as a whole over the same period. In addition, creative service exports had a total value of $24.3bn (£15.5bn) in 2011, representing 8% of total UK service exports.
Recognising that supporting the development of the industry is essential to the UK economy, UKTI ensures it has a presence at a full roster of international events. It is preparing to accompany the 22 UK films and huge number of delegates heading to Toronto, where, according to Gina Fegan, UKTI sector specialist for screen and digital media, "there are so many things to celebrate".
She notes: "Firstly, it's the 10th anniversary of the successful International Financing Forum [IFF], which gives UK producers access to international investors, sales agents, distributors, agents and executive producers. UK films have enjoyed great success at IFF, with many projects moving into production after attending. We will again be helping UK film-makers to get their films financed."
In addition to IFF, UKTI is planning a packed programme of events throughout the festival. "London has been chosen to be the featured city in this year's City To City strand, a special honour as it is TIFF's 40th anniversary year," says Fegan. "There will be some exciting panels in London House. We are also proud to support the We Are UK Film stand in the Hyatt Regency, along with the BFI and Film Export UK."
With the government's export-led economic remit to help UK firms win business overseas, UKTI's attendance at overseas events is increasingly important and rewarding. "In February, we supported a delegation of UK companies at the Kidscreen children's media conference in Miami," says Fegan. "We supported 40 companies, with many of them getting business as a direct result of attending, including 1973 Films, Total Immersion, Creative Garden and MCC Media."
And just ahead of Toronto, UKTI will also be supporting the Youth of Today creative industries seminar at Milan Expo on September 8, which gives UK children's content companies the chance to meet international buyers.
For more information and to sign up, visit UKTI's website.
IFF at TIFF
This year, UKTI will again be supporting selected UK film-makers at the International Finance Forum, which runs September 13-14, helping them find international investment and making essential industry connections. Many UK films tabled at previous editions of IFF have gone into production, including:
The President: Directed by Mohsen Makhmalbaf and produced by Mike Downey and Sam Taylor, the film premiered at last year's Venice Film Festival.
The Deep Blue Sea: Directed by Terence Davies and produced by Kate Ogborn, star Rachel Weisz won the Toronto Film Critics Association best actress award in 2013.
Coriolanus: Ralph Fiennes' directorial debut, which was produced by Julia Taylor Stanley, premiered in Competition at Berlin in 2011.
SoulBoy: Directed by Shimmy Marcus and produced by Christine Alderson, the film won an audience award at Edinburgh International Film Festival in 2010.
Britannia Competition
UKTI is running a competition to give the UK's creative talent access to the most influential figures in Hollywood. People connected to UK film, or working with companies linked to film, are being invited to present their next big idea to the industry; anything from the next big franchise to an innovative technology that could change the face of cinema.
The winner will be selected by an expert panel chaired by producer Iain Smith, and flown to Los Angeles in October to take part in a tailored business programme of one-to-one meetings with key industry figures in Hollywood, culminating in a pitch ‹ perfected with the help of UKTI ‹ to a leading heavyweight from their industry. The winner will also attend the Britannia Awards, and network with representatives from the US and UK film industries.
The competition closes on September 17. For more information and to enter, visit UKTI's website.