Organisers unleashed their latest volley of programming, an embarrassment of riches featuring new non-fiction work about education activist Malala Yousafzai, Russia's Bolshoi Theatre, the immediate aftermath of the Charlie Hebdo attacks and the iconic tango pairing of María Nieves and Juan Carlos Copes.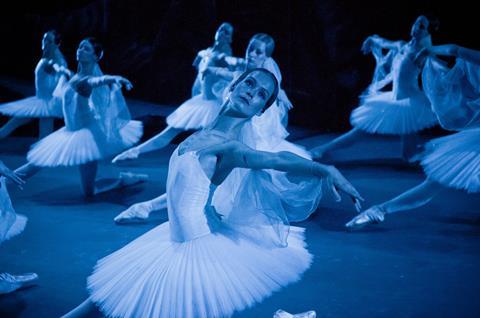 Midnight Madness brings a Turkish glimpse of hell, new work from the directors of Almost Human and The Loved Ones, a cyborg POV story and Jeremy Saulnier's Green Room, which premiered in Cannes and backer Broad Green Pictures recently made available for US distribution after electing not to self-release.
Vanguard entries include Gaspar Noé's Love, Alex de la Iglesia's My Big Night and Ryoo Seung-wan's South Korean cop thriller Veteran.
The Masters Of Cinema programme features Jafar Panahi's Taxi, Alexander Sokurov's Francofonia and Hirokazu Kore-eda's Our Little Sister, while the TIFF Cinematheque selection of restored classics includes Luchino Viconti's Rocco And His Brothers and Marcel Ophüls's The Memory Of Justice.
All synopses provided by the festival. Progamming subject to change.
Key: WP = world premiere; NAP = North American premiere; IP = international premiere; CP = Canadian premiere.
TIFF DOCS
"Emotions run high in this year's documentaries from passionate performers to angry protestors," said TIFF Docs programmer Thom Powers. "These films truly command the big screen with their artistry across many forms of documentary – observational, essayistic, historical and investigative."
Amazing Grace (US) Sydney Pollack IP
A Flickering Truth (New Zealand-Afghanistan), Pietra Brettkelly NAP
A Journey Of A Thousand Miles: Peacekeepers (US-Pakistan), Geeta Gandbhir and Sharmeen Obaid-Chinoy WP
A Young Patriot (Shao Nian * Xiao Zhao) (China-US-France), Du Haibin CP
Being AP (UK-Ireland), Anthony Wonke WP
Bolshoi Babylon (UK), Nick Read WP
Dark Horse (UK), Louise Osmond CP
He Named Me Malala (US), Davis Guggenheim, USA IP
Heart Of A Dog (US), Laurie Anderson CP
Hitchcock/Truffaut (US-France), Kent Jones CP
Horizon (Iceland-Denmark), Bergur Bernburg and Fridrik Thor Fridriksson WP
In Jackson Heights (US), Frederick Wiseman NAP
It All Started At The End (Todo Comenzó Por El Fin) (Colombia), Luis Ospina WP
Janis: Little Girl (US), Blue Amy Berg NAP
Je Suis Charlie (France), Emmanuel Leconte and Daniel Leconte WP
Miss Sharon Jones! (US), Barbara Kopple WP
The Music of Strangers: Yo-Yo Ma And The Silk Road Ensemble (US), Morgan Neville WP
Nasser (France-South Africa), Jihan El-Tahri IP
Our Last Tango (Un Tango Más) (Germany-Argentina), German Kral WP
P.S. Jerusalem (Canada-Israel), Danae Elo WP
The Reflektor Tapes (UK), Kahlil Joseph WP
Return Of The Atom (Atomin Paluu) (Finland-Germany), Mika Taanila and Jussi Eerola WP
Sherpa (Australia-UK), Jennifer Peedom CP
Thru You Princess (Israel), Ido Haar IP
Winter On Fire: Ukraine's Fight For Freedom (Ukraine-US-UK), Evgeny Afineevsky CP
Women He's Undressed (Australia) Gillian Armstrong IP
MIDNIGHT MADNESS
"Midnight Madness winds up festival audiences as the days are winding down and they are hungry for more," says Colin Geddes, international programmer for the festival. "From adrenaline-filled action and untamed horror to twisted comedy and darkly blurred lines of reality, this year's line-up welcomes back celebrated masters and fresh visionaries of renegade genre cinema."
Baskin (Turkey), Can Evrenol WP
The Devil's Candy (US), Sean Byrne WP
The Final Girls (US), Todd Strauss-Schulson
The Girl In The Photographs (US), Nick Simon WP
Green Room (US) Jeremy Saulnier NAP
Green Room is preceded by the previously announced short film The Chickening from directors Nick DenBoer and Davy Force.
Hardcore (Russia-US), Ilya Naishuller WP
The Mind's Eye (US), Joe Begos WP
Southbound (US), Roxanne Benjamin, David Bruckner, Patrick Horvath and Radio Silence WP
SPL 2 - A Time For Consequences (Hong Kong), Soi Cheang IP
Yakuza Apocalypse (Gokudo Daisenso) (Japan), Takashi Miike NAP
VANGUARD
"Delving into the dark side of humanity and dangerously sexy, this year's Vanguard lineup has something unique for everyone," said international programmer Colin Geddes. "We're leading audiences into a wild world of emotional sensations, demons and strange sea creatures - delivered with Vanguard's distinctive twist on storytelling."
Collective Invention (Dolyeon Byeoni) (South Korea), Kwon Oh-kwang WP
Demon (Poland-Israel), Marcin Wrona WP
Der Nachtmahr (Germany), AKIZ NAP
Evolution (France), Lucile Hadžihalilović WP
February (US-Canada), Osgood Perkins WP
Lace Crater (US), Harrison Atkins WP
Love (France), Gaspar Noé NAP
Men & Chicken (Mænd Og Høns) (Denmark), Anders Thomas Jensen NAP
My Big Night (Mi Gran Noche) (Spain), Álex de la Iglesia WP
The Missing Girl (US), A.D. Calvo WP
Veteran (South Korea), Ryoo Seung-wan NAP
Previously announced Canadian titles in the Vanguard programme include André Turpin's Endorphine, Bruce McDonald's Hellions and Mark Sawers' No Men Beyond This Point.
MASTERS PROGRAMME
11 Minutes (11 Minut) (Poland-Ireland), Jerzy Skolimowski, NAP
The Assassin (Nie Yinniang) (Taiwan) Hou Hsiao-hsien NAP
Bleak Street (La Calle De La Amargura) (Mexico-Spain), Arturo Ripstein NAP
Blood Of My Blood (Sangue Del Mil Sangue) (Italy) Marco Bellocchio IP
Cemetery Of Splendour (Rak Ti Khon Kaen) (Thailand-UK-France-Germany-Malaysia), Apichatpong Weerasethakul NAP
Every Thing Will Be Fine (Germany-Canada-France-Sweden-Norway) NAP
Francofoni (Germany-France-Netherlands), Alexander Sokurov NAP
In The Shadow Of Women (France), Philippe Garrel NAP
Jafar Panahi's Taxi (Iran), Jafar Panahi CP
Our Little Sister (Umimachi Diary) (Japan), Hirokazu Kore-eda NAP
The Pearl Button (El Botón De Nácar) (Chile-France-Spain), Patricio Guzmán NAP
Rabin, The Last Day (Israel-France), Amos Gitaï NAP
Right Now, Wrong Then (South Korea), Hong Sang-soo NAP
TIFF CINEMATHEQUE
"We believe that cinema has a rich heritage that must be protected, celebrated and preserved for current and future generations. This year's TIFF Cinematheque line-up highlights our commitment to both preservation and restoration," said TIFF programmer Brad Deane. "We're thrilled to present some of the best new digital restorations along with some beautiful new 35mm prints, embracing both the future of the medium as well as the past."
Adieu Philippine (France-Italy), Jacques Rozier
Harlan County (US), Barbara Kopple
The Mask (Eyes Of Hell) (Canada), Julian Roffman
The Memory Of Justice (UK-US-Germany), Marcel Ophüls
River Of Grass (US), Kelly Reichardt
Rocco and His Brothers (Rocco E I Suoi Fratelli) (Italy), Luchino Visconti
The Round-Up (Szegénylegények) (Hungary), Miklós Jancsó
Titicut Follies (US), Frederick Wiseman