The multimedia installation by Smriti Keshari and Eric Schlosser is among additions to Tribeca Film Festival's (TFF) experiential line-up announced by organisers on Wednesday.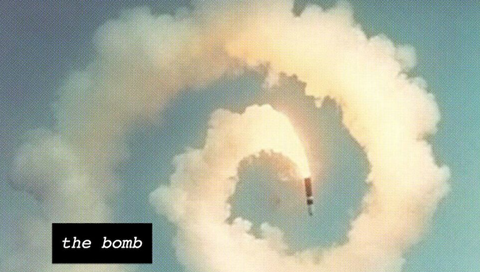 The Bomb immerses the audience in the unsettling reality of the nuclear threat and takes place on April 23 and 24. Preceding the presentation will be a panel with the creators and Michael Douglas, a long-time advocate of nuclear non-proliferation.
Tribeca will also stage five additional VR experiences, as part of the Virtual Arcade presented by AT&T at the Tribeca Festival Hub.
All are world premieres and take place on April 18-20. The line-up comprises: Grateful Dead: Truckin from Jaunt VR; Seeking Pluto's Frigid Heart created by The New York Times; The Click Effect created by Sandy Smolan and James Nestor; Perspective 2: The Misdemeanor created by Rose Troche and Morris May; and Collisions.
A roster of tech thought leaders will participate in the Bloomberg Philanthropies' Imagination Day powered by The Hatchery on April 19. Newly announced speakers include uBeam inventor Meredith Perry, OS Fund founder Bryan Johnson, and futurist James Canton
The 15th edition of TFF presented by AT&T for the third year will take place from April 13-24 in New York.