Aretha Franklin, Jennifer Hudson, Earth, Wind & Fire to perform in special concert.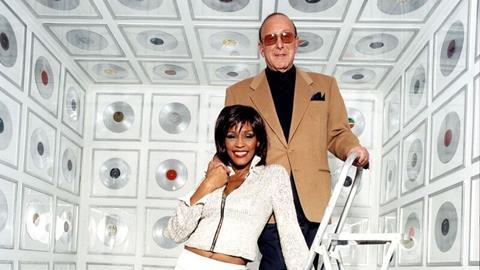 Festival brass on Thursday announced that the world premiere of Clive Davis: The Soundtrack Of Our Lives will open the New York event on April 19.
Right after the screening at Radio City Music Hall a concert will take place in honour of the legendary music executive and producer.
The film is based on Davis's 2013 autobiography and chronicles the historic influence of 'The man with the golden ears' who rose from humble beginnings in Brooklyn to become one of the music industry's most iconic figures.
Chris Perkel directed the film and charts Davis's journey through NYU and Harvard Law School to become the president of Columbia Records at a mere 35 years of age.
Davis's career highlights include his remarkable track record in uncovering talents such as Janis Joplin, Aerosmith, Santana, Blood Sweat & Tears, and Chicago.
Along the way he helped the careers of Earth Wind & Fire, Simon & Garfunkel, Bruce Springsteen, Billy Joel, Barry Manilow, Patti Smith, The Kinks, The Grateful Dead, Dionne Warwick, Aretha Franklin, Alicia Keys, Jennifer Hudson, Rod Stewart, Sean 'Puffy' Combs, and Whitney Houston.
Michael Bernstein of Scott Free Productions produced the film and Ridley Scott and Mary Lisio served as executive producers alongside IM Global's Stuart Ford, David Schulhof, and Deborah Zipser.
IM Global handles international sales and WME represents US rights.
The 2017 Tribeca Film Festival will announce its feature film slate beginning on March 1 and the festival runs from April 19-30.