Tribeca Film Festival heads announced on Wednesday a new programme for the event's 2016 edition set to run from April 13-24.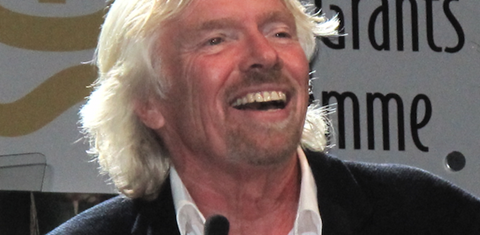 Tribeca Talks: Storytellers will present in-depth conversations with leading creators at the Tribeca Festival Hub and other venues.
Tina Fey and Tom Hanks are among the first of the featured actors, artists, musicians, and writers to be announced.
The festival will return to Spring Studios, which will serve as the festival's creative centre, and the schedule of events will include Imagination Day on April 19 powered by the Hatchery.
The summit of creative thinkers will feature Richard Branson (pictured), inventor and technology developer Regina Dugan of Google ATAP, Second Life and High Fidelity founder Philip Rosedale, VR directors Félix Lajeunesse and Paul Raphaël of Felix & Paul Studios and STRIVR founder and CEO Derek Belch.
The hub's programming for the 15th festival will encompass the world festival premiere of Invasion!, the first VR, interactive animated film from Baobab Studios.
The Hub will also showcase Storyscapes, the juried section covering technology and interactive storytelling that returns to TFF for the fourth year.
The fifth annual TFI Interactive one-day forum will allow audiences to hear from thought leaders in media, gaming and technology.
Additional programming and details will be announced in 2016.