Festival co-founder Robert De Niro on Saturday pulled Andrew Wakefield's documentary Vaxxed: From Cover-Up To Catastrophe amid a backlash over the veracity of its claims.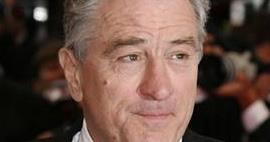 De Niro took the decision one day after defending the inclusion of the film, which maintains there is a causal link between the MMR vaccine and incidence of autism.
Scientists and other film-makers have taken issue with that claim. In an open latter in Filmmaker last week, Penny Lane described Wakefield as a "discredited and dangerous anti-vaccination quack."
A medical paper by Wakefield published in 1998 that claimed to trace a connection between the MMR vaccine and autism was later retracted by the publication in which it ran.
"My intent in screening this film was to provide an opportunity for conversation around an issue that is deeply personal to me and my family," said De Niro, who is the father to a child with autism.
"But after reviewing it over the past few days with the Tribeca Film Festival team and others from the scientific community, we do not believe it contributes to or furthers the discussion I had hoped for.
"The festival doesn't seek to avoid or shy away from controversy. However, we have concerns with certain things in this film that we feel prevent us from presenting it in the festival program. We have decided to remove it from our schedule."
Vaxxed had been set to screen on April 24. Tribeca runs from April 13-24.