Turkey's decision to leave the European funding programme has taken EU and local culture organisations by surprise.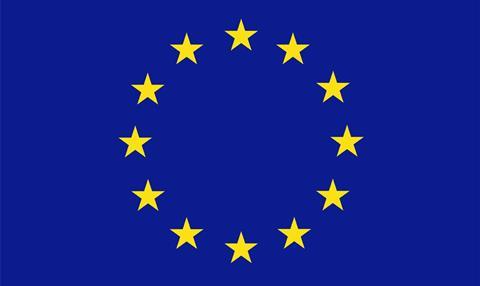 Changes are afoot at the European Union's Creative Europe programme as Turkey has announced its decision to exit at the end of this year, while Israel is now close to signing up to become a member.
At the beginning of 2015, Turkey had become one of a number of non-EU member countries benefitting from the programme which supports the cultural and audiovisual sectors but the Commission is now "negotiating the conditions of Turkey's withdrawal from the programme as of 1 January, 2017," according to a spokesperson.
The unexpected move by Turkey has surprised EU officials and Turkish cultural organisations.
In a message to Turkish authorities, EU officials expressed "regret" over the decision: "The Delegation of the European Union regrets Turkey's decision to suspend its participation to the Creative Europe programme and that cultural operators will miss future opportunities for cooperation with their counterparts in the EU. Although this is unfortunate, the EU respects the sovereign decision of Turkey."
The partial membership of the MEDIA sub-programme enabled Turkish professionals to participate in training, festivals and audience development and market access activities. The Istanbul Film Festival's Meetings on the Bridge co-production forum received support from Creative Europe for this year's event in April and for the 2017 edition.
Israel
Meanwhile, as with the agreements signed by the European Commission with Georgia, Moldova and Ukraine over the past year, Israel is on course to have partial participation in the MEDIA sub-programme for four of its schemes for training, festivals, film education and market access activities.
An EC spokesperson said: "The European Commission is looking forward to welcoming Israel into the Creative Europe family. Increased cultural and audio-visual cooperation between the EU and Israel will facilitate mutual understanding and enhance the development of the cultural and creative sectors on both sides."
The official agreement is still to be signed, but in the meantime Israeli organisations can apply for support under the 2017 calls for proposals, published in 2016.
Israel Film Fund executive director Katriel Schory welcomed the move as an opportunity to "enhance Israeli filmmakers' presence in the different networking platforms":
"Israeli film institutions will be eligible to join existing initiatives and be part of the many programmes that Creative Europe supports. Most importantly, Israeli institutions will be less isolated by belonging to a pan European platform."
Creative Europe has an approximate budget of €1.4bn between 2014-2020.
Melanie Goodfellow and Alin Tasciyan contributed to this report.