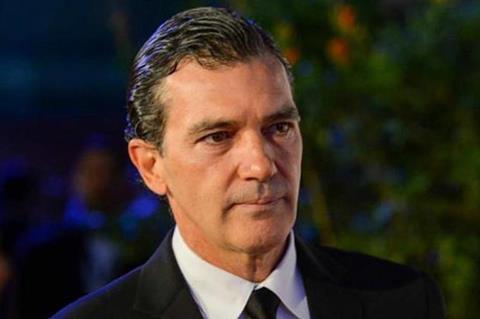 As National Geographic heads into this year's Emmys with 10 nominations for the first season of Genius, Antonio Banderas has been cast as Pablo Picasso in season two, which will chronicle the life and work of the Spanish painter.
The new season, from Fox 21 Television Studios, will again be executive produced by Brian Grazer and Ron Howard's Imagine Entertainment, Madison Wells Media's OddLot Entertainment and EUE/Sokolow. and will premiere in 2018. Filming is expected to begin later this fall for a 2018 premiere on National Geographic Channels in 171 countries and 45 languages.
The artistic career of Pablo Diego José Francisco de Paula Juan Nepomuceno Crispín Crispiniano María Remedios de la Santísima Trinidad Ruiz Picasso spanned more than 80 of his 91 years, much of it in his second home of France. Picasso's passionate nature and relentless creative drive were inextricably linked to his personal life, which included tumultuous marriages, numerous affairs and constantly shifting political and personal alliances.
Showrunner, executive producer and writer Ken Biller will continue his role overseeing the new season. The second season will also once again hail from Fox 21 Television Studios, Imagine Television, the producer of 24 and Empire, with executive producers Grazer and Howard along with executive producer Francie Calfo and producer Anna Culp, and Madison Wells Media's OddLot Entertainment, which earlier this year produced the Academy Award-nominated film Hell Or High Water, with executive producers Gigi Pritzker and Rachel Shane. Sam Sokolow and Jeff Cooney from EUE/Sokolow are also executive producers.
The first season of Genius, which starred Geoffrey Rush as Albert Einstein, was recently nominated for 10 Emmys, including outstanding limited series, outstanding lead actor in a limited series or movie, outstanding directing for a limited series and more, marking a network record. It also became the network's best performing new series launch in network history, watched by over 45 million viewers globally.
Banderas said: "The life story of Pablo Picasso has long since fascinated me and I have so much respect for this man, who also comes from my birthplace Málaga. I am thrilled to work with National Geographic, Brian, Ron, Ken and the rest of the Genius team to tell an authentic story of one of the most innovative painters in the world."
Howard said: "Antonio was the natural choice. He, like Picasso, has a no-holds-barred approach to life that will add to the genuineness that we're looking for. He has such tremendous range as an actor, who I know will bring this brilliant and unconventional artist to life."
Grazer added: "From Pancho Villa to Ernesto 'Che' Guevara, Antonio has had such a successful track record in portraying real-life, larger-than-life iconic figures with such honesty and depth. And with Picasso, I'm looking forward to seeing his interpretation of the man behind the artistic greatness.
Carolyn Bernstein, executive vice-president and head of global scripted at National Geographic commented: "Not only are they both from Málaga, Spain, but also similar to Picasso, Antonio exudes charisma and passion, and has challenged boundaries with his creative artistry. He checks all the boxes for us and we couldn't be more pleased to have him lead the series."