Hindsight and Head Gear are teaming on mezzannine fund.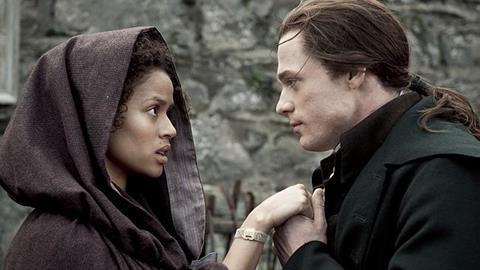 UK financiers Hindsight and Head Gear are launching a mezzanine fund for film and TV projects in the UK and US markets.
The two parties expect to conclude first financing deals for the fund – branded H2 – after Berlin.
H2 will offer producers tactical short terms loans and permanent mezzanine finance. Agreement to launch it follows discussions over recent months.
The first £5m for H2 is committed from existing Hindsight - formerly Prescience - and Head Gear funds and investors. The duo's expectation is that this will increase to a £25m-30m level by the end of the first year's trading.
The financiers are working with a third party fund raiser in a bid to bring in new sources of investment for H2.
Phil Hunt, Head Gear, CEO, commented: "Head Gear's aim has always been to provide efficient, speedy and straightforward investment to producers. I'm really looking forward to teaming up with Tim and James, and helping producers plug their finance plans so they can get on with making the actual film."
Tim Smith, Hindsight Chairman, said: "We're delighted to be working with Phil. The Hindsight and Head Gear teams have a very similar approach to providing finance in the independent film and TV sectors and H2 is a natural extension of our working relationship. Launching H2 and building it in the initial year will strengthen and compliment our respective businesses."
James Swarbrick, Hindsight CEO, commented: "H2 will complement our existing suite of financing option for producers as well as providing a much needed component of a project's finance plan. We have an exciting pipeline of projects and look forward to working with Head Gear to build the fund over the coming years."
Head Gear Films has backed titles including Belle and War On Everyone. Hindsight's most recent investments include Agatha Christie adaptation Crooked House and TV series Wolf Hall.