Jennifer Smith appointed to newly created post.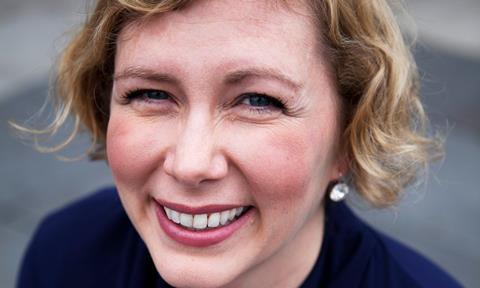 The BFI has appointed Jennifer Smith to the newly created post of head of diversity.
In the role Smith will be responsible for leading on diversity and inclusion across all BFI activity - which was identified as a key strategic priority for hte organisation in its BFI2022 five year strategy.
This includes the rollout of the BFI's Diversity Standards – now also adopted by Film4 and BAFTA – as well as building and implementing new partnerships and programmes and working with government and the screen industries to improve diversity.
Smith joins the BFI from social housing provider Circle Housing, where she was group head of organisational development and diversity and inclusion.
At the BFI she will work within the organisation's external affairs department, reporting directly to BFI chief executive, Amanda Nevill.
The organisation's diversity manager Deborah Williams left last year.
Smith said: "Lack of diversity and representation remain burning issues for the film and wider screen industries and I'm thrilled to be joining the BFI at a pivotal moment where we have a real opportunity to drive meaningful and lasting change.
"This is a fantastic opportunity to work in an inspiring and creative sector and I take my responsibility in this role very seriously. I'm looking forward to working closely with colleagues across the industry to forge new partnerships to effect change and prioritise the diversification of our workforce, both on and off screen."
BFI CEO, Amanda Nevill said: "Diversity and inclusion is such an important focus of the BFI's overall activity, and we needed someone very special to fill this new role. We are delighted to welcome Jen, who brings a wealth of experience and a track record of motivating change."
Circle Housing Group was one of the UK's largest providers of affordable housing with more than 70,000 properties across the country and a team of 3,000 staff across seven housing association partners.
Smith led on diversity and inclusion at Circle until 2015. During her tenure Circle Housing went from 244th to 22nd in Stonewall's Workplace Equality Index and at the same time into Race for Opportunity's top 10 BAME employers within the public sector.
At Smith's instigation the BFI has become a member of Business in the Community's Race for Equality campaign and staff have received training from disability charity Scope through its End the Awkward campaign.