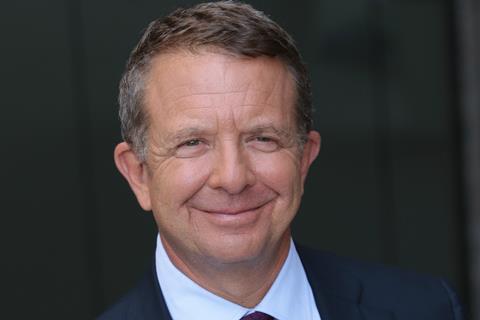 United Talent Agency (UTA), independent studio Media Rights Capital (MRC) and its parent Valence Media are forming a US joint venture, Civic Center Media, to develop, produce and finance premium TV series.
The venture represents the latest move by a Hollywood agency into the content creation business, a trend that has already seen the creation of Endeavor division Endeavor Content and CAA-associated Wiip.
UTA will have only a minority stake in Civic Center and the venture will be non-exclusive for both UTA and MRC (known for TV series and films including House of Cards and Baby Driver). In a statement, the partners said the operation "will seek to develop projects with artists represented by all talent agencies. Additionally, UTA will continue to work with all studios and MRC will continue to develop and acquire projects from all agencies."
The partners said that by cutting overhead Civic Center will be offer "more attractive terms—both financially and creatively—to partners who bring their content projects to the studio." Agency clients, the companies added, "will benefit on the back end, where they stand to make the most money if their content is well-received by audiences."
Valence was launched in February with the combination of MRC, Dick Clark Productions, the Billboard-Hollywood Reporter Media Group and a minority stake in film distributor A24.
Commenting on the new venture, UTA CEO Jeremy Zimmer said: "As we looked at the landscape of potential partners and content models, our priority was to work with a studio that puts artists and creators first. MRC shares our 'artist first' mentality and our belief that the time has come for a new business model that offers more creative control and ownership opportunities to artists."
Valence Media co-CEOs Modi Wiczyk and Asif Satchu added: "UTA sees the opportunities both within and beyond the traditional studio system and prioritizes new business models that protect and advance artists. Even more, they have always had deep passion and an uncanny eye for identifying gifted talent and groundbreaking creators. We're excited to build this venture with them."