EXCLUSIVE: Visit Films has acquired worldwide rights excluding Ireland to Ken Wardrop's documentary ahead of its world premiere in Telluride this weekend.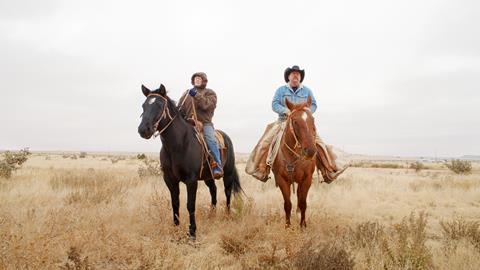 Styled as a 'creative documentary', Mom And Me profiles three tough men and their mothers in Oklahoma.
The film follows a cowboy preacher, an inmate and a former district attorney and explores what their mothers mean to them.
Oklahoma City was voted 'America's manliest city' in 2012 by a study backed by Mars Chocolate North America, COMBOS snacks and researcher Bert Sperling.
Ania Trzebiatowska, who joined Visit in June as manager of acquisitions, negotiated the deal for the New York-based company.
"I am thrilled that my first acquisition for Visit Films is a perfect example of the type of filmmaking that I find inspiring, touching and accessible," said Trzebiatowska. "We can't wait to share Mom and Me with audiences around the world."
Wardrop's 2009 documentary His & Hers won the audience award at the Dublin International Film Festival, among others, and screened at Sundance 2010.