Snervous Tyler Oakley chronicles the life of the social media celebrity and will open in December in limited theatrical release and across all major digital platforms.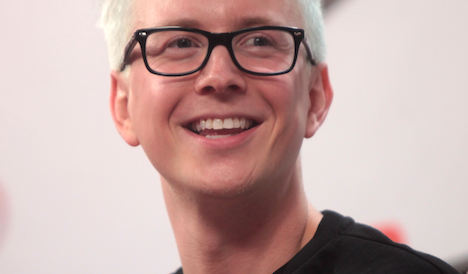 Amy Rice directed the film, which follows the life and career of the 26-year-old digital icon through his sold-out Slumber Party tour across the US, UK and Ireland.
Producers on the film include Awesomeness Films' Brian Robbins and Matt Kaplan along with Tyler, Korey Kuhl, Lisa Filipelli and Laura Flanagan.
"Tyler Oakley brings an incredible and inspiring message to his global fan base," said Awesomeness Films president Matt Kaplan. "We are excited to share an unfiltered and behind-the-scenes look into his world."
Oakley uploaded his first video in 2007 while he was a freshman at Michigan State and since then has generated more than 490million views and attracted more than seven million subscribers and 21million social media followers from more than 350 video posts.

"I feel so lucky to partner with Awesomeness to bring my story to the big screen," said Oakley. "I started out making videos as a way to connect and am thrilled by the opportunity to share one of the most exhilarating years of my life."
Awesomeness Films has released Smosh: The Movie and the late 2014 phenomenon Expelled. Before I Fall is in pre-production.