STREAM MARKET: The president of Awesomeness TV identified a section of the Millennial demographic as woefully underserved during a panel at the two-day digital conference on Thursday.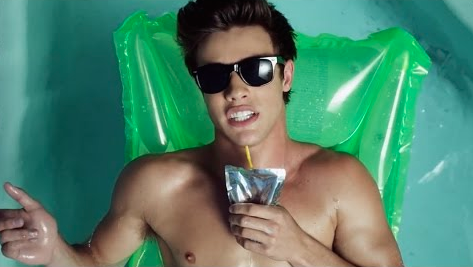 Speaking during a session dedicated to the making of his company's 2014 social smash Expelled, Brett Bouttier explained how the film's success was not entirely unexpected.
"There are very few films being made for teens," said Bouttier, adding: "Digital has created a new TV for them.
"We knew there was that opening in the marketplace and we knew the stars had the ability to be the marketers and not just the stars."
Expelled opened at number one on iTunes in December and stayed there for four weeks to keep the likes of rival new releases such as Guardians Of The Galaxy and The Equalizer at bay. The film drew approximately 15bn social impressions during active release.
Writer-director Alex Goyette commenced production on the high school comedy starring Vine celebrity Cameron Dallas on September 15, wrapped one month later and delivered the film to Awesomeness TV and distributon partner Fox before the end of November.
Awesomeness TV chief marketing officer TJ Marchetti, who worked on the Frozen campaign as svp of digital marketing at Disney, combined old and new craft to promote the film.
"These social media stars have different followings on different platforms," said Marchetti, who had to produce theatrical-worthy electronic press kits and make them seem native to social platforms.
He also devised campaign elements such as Twitter chats with the film's stars to engage audiences.
"This was a totally new thing for us," said Mary McLaren, evp and COO of Twentieth Century Fox, which handled distribution through its deal with DreamWorks Animation, a 75% owner of Awesomeness TV. Hearst owns the remaining 25% stake in the online company.
"For an unknown cast it's difficult to get platform support," said McLaren, "but I was very proud of our team to get iTunes motivated."

She noted iTunes ended up taking an 80% share of revenues on the film. The panellists declined to reveal production and marketing spend on Expelled, nor would they say how much it grossed across all media, which included a (limited) theatrical release - an element Awesomeness TV is exploring for future releases.
'Let the consumer be your guide'
Earlier in the day attendees at the Santa Monica digital conference heard Brent Poer, a branded content expert and global content director and president of LiquidThread, stress the importance of understanding the target demographic.
"The best advice I have ever got was 'let the consumer be your guide'," said Poer. "When I have failed I have moved off what the consumer wanted."
In a keynote heavy on pithy best-practice summations, Poer urged the audience to connect with their consumers on the right device at the right time.
"The fastest growing global, most engaged platforms are where content and distribution can't be separated," he said.
The speaker said media executives should embrace and not fear data as a means of gaining insight into building the right story and spoke of the need to channel good content through satisfying, easily navigable mobile user interfaces.
Poer also hailed the live streaming platforms Periscope and Meerkat as "huge" game-changers. "Being able to scale a live event… there are tremendous opportunities… to bring the event to people who cannot afford it but want to be there."
Digital distribution landscape has windows too
A panel focused on next generation monetisation strategies drew differing views on which platforms should be prioritised, however there was consensus that a windows hierarchy exists within the digital space among advertiser-supported VOD, transactional VOD and subscription VOD releases.
CAA's co-head of the digital talent and packaging group David Freeman urged content creators to fight to retain their rights.
The agent justified his role by suggesting the more an intellectual property was bundled with other elements into a package the better, because companies like Machinima and Electus – both of whom had executives at the session – would seek to exploit those rights.
John Evershed, co-founder and CEO of animation company Mondo Media, said on average it cost him $1m to test enough material before he could find a breakout property.
The value of a single hit was not lost on anyone at the conference. In a solo session that addressed industry trends, RBC Capital Markets industry analyst David Bank noted: "Every platform, be it digital or linear, is one hit show away from relevance."