Battle: Los Angeles narrowly edges out Rango at the top of a stagnant international box office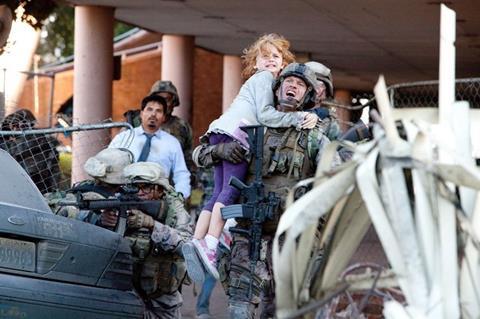 Sony's action-sci-fi Battle: Los Angeles remained top of the international market in its third week, grossing $16.3m for $79.6m from 7,746 screens in a week-high 55 territories.
The film opens in Spain this weekend, Germany on April 14 and Italy on April 22.
Paramount's animated-comedy Rango was second once again, taking $16.1m for $95.2m from 5,946 screens in 54 territories. The top two have now occupied those slots for three consecutive weeks.
It was a stagnant and mainly static week on the international scene, with unremarkable totals, two openings (both US) in the top 30 films, only four non-US films among the top 20 – representing one of the least diverse top 20s since records began – and not one screen average above $5,000 among the top 15 films.
The studios have been coasting in March, gearing up for the spring and summer bonanza, living off average content until Rio gets the blockbuster ball rolling again in early April, while foreign distributors are already retreating from the oncoming juggernauts.
Sony's romantic comedy Just Go With It was the biggest improver among the top 15 titles, jumping ten spaces from 13th to 3rd, making $9m in 38 territories, a 94%week-on-week increase in profits.
Warner Bros' seventh-placed action-adventure Sucker Punch was the week's only top 20 new entry, grossing $5.8m for a screen average of $3,303 in 21 territories.
Zack Snyder's latest is the his smallest international opening since 2004 debut Dawn Of The Dead, but is still to open in France, Germany, Russia, UK (all this weekend), Australia, South Korea (both next weekend) and Japan (April 14).
Film Sharks' Torrente continued to do good business in Spain, making another $2.9m for an impressive $24m, and there were decent holdovers from 23rd-placed Doraemon 2011 in Japan ($2.4m), 24th-placed Nessuno Mi Puo' Giudicare in Italy ( $2.3m) and 25th-placed Gooische Vrouwen in The Netherlands and Belgium ($2.3m in the two territories). The adaptation of the popular Dutch TV series has now gone three weeks at number one in The Netherlands.