Joaquin Phoenix stars alongside Emma Stone and Parker Posey.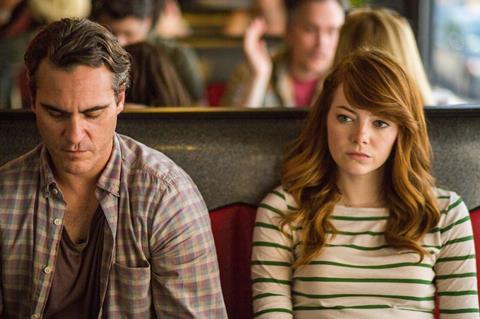 Warner Bros. have released a new official trailer for Woody Allen's latest film Irrational Man.
Phoenix plays a troubled philosophy professor who is given a new lease of life after a chance encouter.
He leads a cast that includes Emma Stone (Birdman), Parker Posey (Best In Show) and Jamie Blackley (If I Stay).
Stone plays a young student who becomes close to Phoenix's character, while Posey plays a fellow professor who hopes he will rescue her from a lonely marriage.
Irrational Man is set to be released in the US by Sony Pictures Classics on July 17.
Warner Bros. UK have penned in September 11 for UK cinemas.
The film received its world premiere at the Cannes Film Festival in May, where it played out of competition.