Dubai's dazzling urban architecture is becoming a popular backdrop to international films and TV.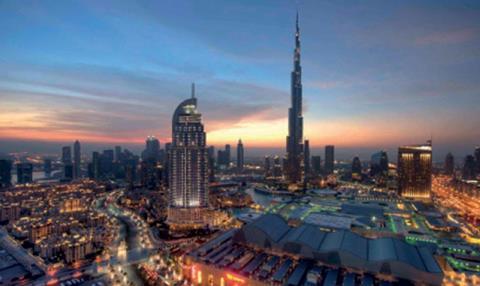 The glitziest of the United Arab Emirates' seven states, Dubai is home to a burgeoning advertising industry with a focus on MENA markets, which makes it a popular location for commercials aimed at the region's consumers.
Recent commercials to have been shot here include luxury watch-maker Omega's campaign featuring golfer Rory McIlroy, which was set against the backdrop of Dubai's Championship course. Campaigns for BMW, Toyota and Ford were also recently filmed in Dubai.
The emirate hosted 16 features in 2014, including nine Bollywood titles. One of those was Welcome Back, which shot 90% of its scenes in the state.
Dubai is also a popular destination for international television series. These include local broadcaster MBC's Ramadam blockbuster Saraya Abdeen, which was shot between Dubai and Cairo. The TV show used the sound stages and post-production suites of Dubai Studio City, the largest facility in the region.
Good to know
Dubai may not offer hard incentives but is always worth talking to Dubai Film and TV Commission to see what soft help it can offer.
The Lowdown
Financial incentives
Dubai, which is a tax-free state, does not have an official rebate but instead offers soft incentives such as discounted accommodation, flights and visas for productions.
Infrastructure
The state is home to a growing local talent pool — there are more than 200 production companies based in the emirate. International productions increasingly use local talent when filming in Dubai. Dubai Studio City's sound stages house cutting-edge post infrastructure, including green-screen studios, underwater tanks and post-production facilities. It has supported TV formats of all sizes including MasterChef Arabia (the largest MasterChef set to date), The Cube and El Beit.
Locations
Dubai's sumptuous luxury hotels, beach resorts and futuristic architecture are the big draws, as is the surrounding desert.
Where to stay
Dubai is home to a wide range of accommodation options, including luxury, mid-range and more affordable hotels and apartments. Dubai Film Commission often helps with discounted rates.
While in Dubai
Don't miss the beaches, gold souks, renowned shopping malls and world-class restaurants. Dubai also boasts iconic urban landmarks such as the Burj Khalifa, Burj Al Arab and Palm Jumeirah.
Size matters
The emirate occupies around 2,400 square miles but keeps growing because of the addition of artificial islands, in the style of the Palm Jumeirah.
First person to call
Dubai Film and TV Commission www.filmdubai.gov.ae