States with prime urban, historic and natural locations are providing globally competitive production incentives.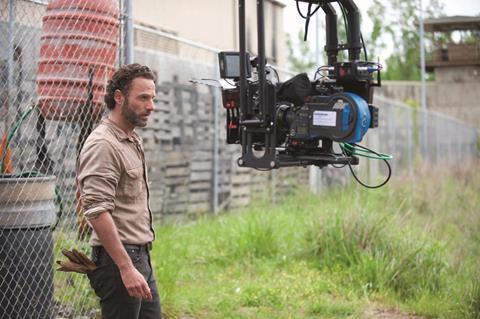 Thanks largely to a boom in TV shoots, Georgia is fast becoming one of the busiest production centres in the US, with spending of $933.9m in fiscal 2013. The state is popular because of its tax credit, which applies to Georgia and out-of-state labour, crews (the state has more than 5,000 union and non-union professionals), transportation infrastructure (Atlanta is one of the biggest transportation hubs in North America), growing list of studios and year-round moderate climate. Georgia is also known for a favourable business environment though the recent death of a crew member in an accident on the set of Randall Miller's Midnight Rider has raised questions about safety regulations.
Good to know
There are 26 flights a day between Atlanta and Los Angeles, minimising travel time.
LOWDOWN
What financial incentives are available?
A transferable 20% tax credit on qualified production and post-production costs, with no limits or caps on Georgia spend and no sunset clause. An additional 10% tax credit for including the Georgia promotional logo in credits. The state also offers a point of purchase sales tax exemption.
Is there a minimum spend requirement?
A minimum of $500,000 must be spent on qualified production and post-production costs within the state.
Are the financial incentives easy to combine with those in other states or countries?
Yes.
Can incoming TV productions and commercials access the incentives?
Yes.
Which films have shot recently in Georgia?
Imagine Entertainment's The Good Lie, Warner Bros' romantic comedy Blended, Walt Disney's sports drama Million Dollar Arm and Lionsgate's The Hunger Games: Mockingjay — Part 1
Which TV productions have shot recently in Georgia?
AMC's The Walking Dead (West Central Prison, Zebulon and the town of Senoia) and Warner Bros Television's The Vampire Diaries (historic Castleberry Hill district, Atlanta).
What are Georgia's key locations?
Modern Atlanta, historic Savannah, antebellum architecture, mountains, swamps, beaches.
What are the major film studios?
Atlanta Film Studios Paulding County, EUE/Screen Gems Studios Atlanta, Pinewood Atlanta Studios, Raleigh Studios Atlanta, Tyler Perry Studios.
First point of contact