Ancient deserts and modern metropolises provide a background to stories set in this world and in others.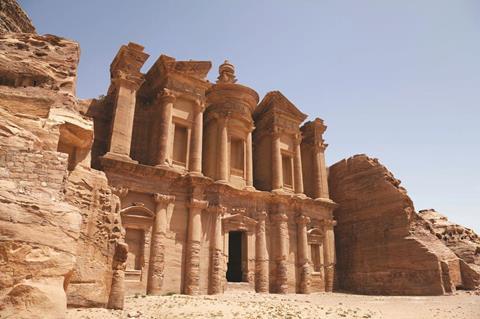 It is all about the locations when it comes to Jordan: Wadi Rum desert, ancient ruins and iconic sites such as Petra and the Dead Sea are all within a short driving distance of each other. Jordan has no incentives or studio facilities.
The capital Amman is a modern city with a historic old town and Roman and Islamic ruins. Add a growing pool of English-speaking technicians and the country's political stability, and it is easy to see why more than 20 international productions shot in Jordan in the last year. They include Jon Stewart's directorial debut Rosewater, starring Shohreh Aghdashloo and Gael Garcia Bernal, for OddLot Entertainment, Tom Green's Monsters: Dark Continent for the UK's Vertigo Films, and Fatih Akin's The Cut.
The Royal Film Commission (RFC) is a one-stop shop for access to Jordan's locations. Most public locations are free, and RFC offers free security, free street blocking and a liaison officer to each production.
Good to know
The website of Jordan's Royal Film Commission's has a production directory listing all companies and freelancers working in the Jordanian industry: www.film.jo