A film-friendly government is impressing international producers who choose to shoot in Panama.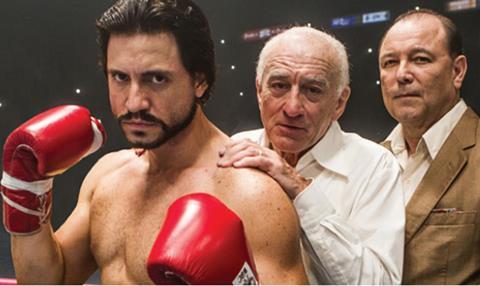 US president Barack Obama's visit to Panama made news this April but it was another famous guest that had a lasting effect on the country's film industry: Bond. James Bond.US president Barack Obama's visit to Panama made news in April but it was another famous guest that had a lasting effect on the country's film industry: Bond… James Bond.
The Panama portion of the shoot on Quantum Of Solace helped inspire the 2007 creation of the country's film commission.
A new law was created in 2012 to offer financial incentives to international producers as well as funds for local productions. Since then, film and TV crews have been taking a closer look at Panama although most production is still driven commercials. One of the territory's biggest recent features is commercials. Jonathan Jakubowicz's Hands Of Stone, based on the real-life story of Panamanian boxer Roberto Duran, which shot in Panama in 2014 and stars Robert De Niro.
Good to know
Keep an eye on the weather: it can be extremely humid and wet, which causes traffic snarl-ups and technical problems.
The Lowdown
Financial Incentives
A 15% rebate programme offers a cash rebate for production costs incurred in the country. The full rebate can be escrowed up front with the bond company to cashflow the production. Requirements include a minimum $3m spend (maximum $40m) and conditional approval based on an audit and certification of expenses by a locally based public accountant. Most public locations are free.
Full details www.panamafilmcommission.com
Infrastructure
Backed by an enthusiastic and helpful national government, Panama is just starting tobuild up its industry, and two South American rental companies have opened fully equipped houses. The Panama Film Commission, which has a service directory on its website, acts as a one-stop shop for whisking foreign crews through customs tax-free and obtaining shooting permits. There are no unions and the US dollar is the local currency. International productions bring in their heads of bring in their heads of department.
Locations
The territory's paradise islands are a popular setting and Panama also has locations ranging from modern cities to jungle to coast. Former US military bases have been used as locations. Quantum Of Solace used some of Panama City's classic colonial architecture to stand in for Bolivia's La Paz and northern Colon City doubled as Haiti. Hands Of Stone recreated New York City and New Orleans.
Where to stay
Panama has no shortage of beachfront resorts and luxury hotels, and Panama City has plenty of hotel options. Hands Of Stone co-star Robert De Niro was spotted at the upscale La Posta restaurant next door to the Waldorf Astoria.
When in Panama
A visit to the Panama Canal is obligatory. There is also great fishing and beautiful beaches.
Size matters
It is a quick non-stop flight to Panama City from several launching-off points in the US, and the country itself can be crossed in around eight hours. This makes logistics a breeze and means crews are just a car-ride away from any location.
Ben Silverman, producer, Hands of Stone
"Panama originally did not have any infrastructure to shoot down there. So we decided to shoot in a place that had a very similar feel to it, but with a great film infrastructure. Also there was no film law in Panama. But once the Panamanian government heard of our project, they sped up the approval of their film law and helped by giving us a significant amount of resources for our film.
"There are very little services and infrastructure but thanks to our production, new services houses have been established and are now providing a lot of the needs for the industry."
First person to call
Gabriel Padilla, international project manager, Panama Film Commission
+507 560 0638