Russia has extraordinary potential as a location for international filmmakers but, as insiders acknowledge, this is a tough place to set up a production.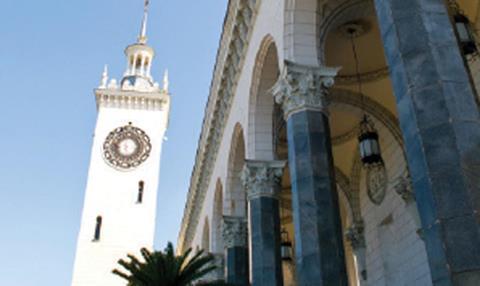 There are no financial incentives to rival those offered in other territories, English is not spoken widely and bureaucracy can be awkward. Countering the problems, there is the beauty and range of locations as well as the sophistication of the film technicians, who rank among the best in the world. It is a country steeped in history, one reason the BBC and The Weinstein Company version of War And Peace, directed by Tom Harper and starring Paul Dano and Lily James, shot in the territory.
Good to know
Think beyond Moscow and St Petersburg. The holiday resort of Sochi boasts excellent infrastructure (partly a legacy of the Winter Olympics), many hotels and good roads, though you may have to bring equipment from Moscow. Crimea has a long film-making tradition and a big, old cinema studio, albeit with dated equipment.
The Lowdown
There is no incentive to attract international shoots, and production costs are much higher than in other territories in eastern Europe. Incoming productions shooting in Russia need strong local support from an insider. However, by co-producing with a local partner, an international film-maker can qualify a project as a 'national film' and thereby become eligible for state funding and a waiver on VAT (18% in Russia). But projects must comply with sometimes restrictive local laws. During Venice 2015, in a bid to boost ties with international partners, promotional agency Roskino announced a grant to support co-production projects with Russia.
Infrastructure
There are state-of-the-art studios, talented technicians and a great range of locations, from baroque churches to rural steppes, Soviet-era brutalism to exquisite pastoral scenery. However, political tension between Russia and western governments is proving off-putting to international filmmakers.
Where to stay
There are plenty of luxury hotels in Moscow and St Petersburg, but they can be expensive.
Size matters
This is a vast country with different time zones. It is not always easy to get around.