Audrey Tautou lends voice to Phantom Boy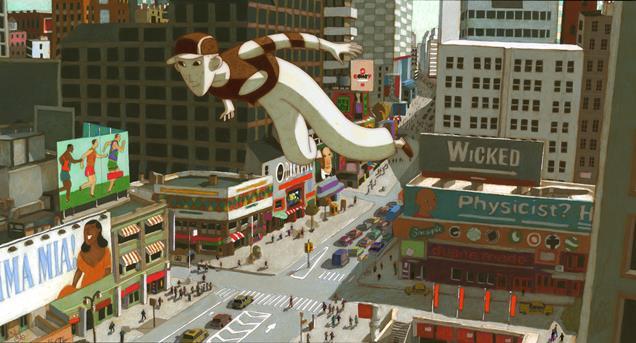 EXCLUSIVE: French actress (and star of Amelie) Audrey Tautou has come on board Phantom Boy, the new animated feature by Oscar-nominated directors Alain Gagnol and Jean-Loup Felicioli (A Cat In Paris).
The film is being pre-sold sold here in Cannes by Belgian outfit Lumiere's recently established sales arm.
Produced by Folimage, Lunanime, France 3 Cinéma, and Rhône-Alpes Cinéma, Phantom Boy will be delivered in 2015. The film has already been sold to France (Diaphana), Sweden (Folketsbio) and the Benelux (Lumière).
Phantom Boy is about Leo, an 11-year-old stuck in a hospital. A seriously ill patient, Leo has the ability to leave his body at will. The boy can fly and pass through walls like a phantom, invisible to all. Thanks to him, an injured police officer and an intrepid journalist can both assume the roles of guardian angels when a disfigured gangster is threatening the city.
Alongside Audrey Tautou, the other voices on the film will include Edouard Baer, Jean-Pierre Marielle, Patrick Ridremont and Patrick Descamps.