Jason Gray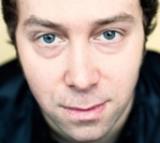 Jason Gray covers Japan for Screen.
Contact Info
Jason Gray
Reporter (Japan)
Other winners include Harmony Lessons and Ilo Ilo.

After hit Why Don't You Play In Hell?, director Sion Sono tackles hip-hop and gangs with manga adaptation Tokyo Tribe. Jason Gray visits the set.

Films from Ifa Isfansyah and Endri Pelita take top prizes at Bali film festival.