Jason Gray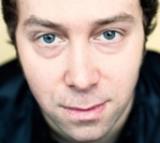 Jason Gray covers Japan for Screen.
Contact Info
Jason Gray
Correspondent (Japan)
Japan's Takashi Miike returns to his action roots with a suitably off the wall gangster-vampire story, Yakuza Apocalypse. Jason Gray visits the set.

Japanese companies attend Filmart with a strong line-up of titles. Jason Gray highlights some of the most eye-catching productions.

Other winners include Harmony Lessons and Ilo Ilo.