Martin Blaney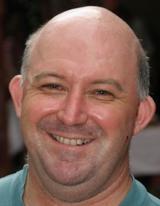 Martin Blaney covers Germany for Screen.
Contact Info
Martin Blaney
Reporter (Germany)
EXCLUSIVE: StudioCanal to handle world sales on Kai Wessel's wartime drama.

Germany's Burhan Qurbani wins best director prize for We Are Strong. We Are Young.

EXCLUSIVE: Plans by the European Commission (EC) to create a level playing field between high and low production capacity countries in its Creative Europe MEDIA sub-programme have come increasingly under fire from film distributors in the larger EU Member States.