Martin Blaney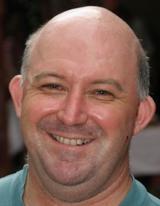 Martin Blaney covers Germany for Screen.
Contact Info
Martin Blaney
Germany/Eastern Europe correspondent
The need for specialist courses is rising; how does this compare in France and Germany?

Sofia Meetings industry winners include UK project The Tentmaster's Daughter; The Expendables 4 heads to Bulgaria.

German government reveals bold plan to increase film funding to €150m from 2018; Toni Erdmann scores six German Film Awards nominations.