Martin Blaney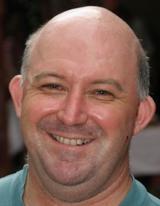 Martin Blaney covers Germany for Screen.
Contact Info
Martin Blaney
Correspondent (Germany)
EXCLUSIVE: Pieter-Jan De Pue's Sundance winner to receive market premiere at EFM.

The 16-part TVseries Babylon Berlin is based on Volker Kutscher's bestselling crime thrillers.

In his 15th year as festival director, the Berlinale's Dieter Kosslick discusses the 2016 line-up with Martin Blaney and his plans to further grow the festival.