Martin Blaney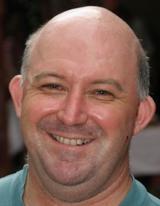 Martin Blaney covers Germany for Screen.
Contact Info
Martin Blaney
Germany/Eastern Europe correspondent
The Polish Ministry of Culture is proposing a €22m annual budget for the 25% rebate scheme.

Production lot has previously housed international productions including Wes Anderson's The Grand Budapest Hotel.

We investigate why cracks are beginning to appear in the traditionally rigid theatrical window structure.