Martin Blaney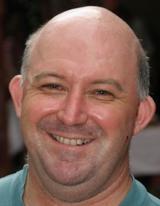 Martin Blaney covers Germany for Screen.
Contact Info
Martin Blaney
Reporter (Germany)
The European Film Academy's (EFA) chairwoman Agnieszka Holland has spoken of a ¨crisis of content¨ in European cinema and called on the continent's broadcasters to invest more in ambitious TV series.

EXCLUSIVE: The European Commission (EC) is planning changes to its Creative Europe programme from 2016.

Award-winning director's Waiting For The Sea opened the Rome Film Festival in 2012.