Martin Blaney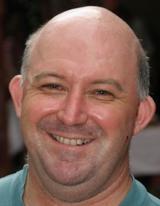 Martin Blaney covers Germany for Screen.
Contact Info
Martin Blaney
Reporter (Germany)
The German film and TV industries were mourning on Monday the death of director, writer and producer Helmut Dietl from lung cancer. He was 70.

Fanny Ardant attached to 19th century feature; Vincent Cassel and Vladimir Mashkov eyed for lead role.

EXCLUSIVE: Prague-based US producer Rick McCallum is behind what is likely to be the first official Czech-Dutch co-production with writer-director Karin Babinská's romantic drama Following The Dream (Za Sny).