Martin Blaney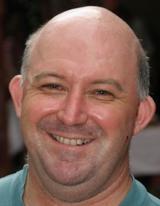 Martin Blaney covers Germany for Screen.
Contact Info
Martin Blaney
Reporter (Germany)
Trieste's When East Meets West (WEMW) co-production market is to cast its net wider to include North America for the first time.

Closer collaboration is being promoted by two German public film funds and opposite numbers in Norway and Denmark.

EXCLUSIVE: Tour de Force director to adapt TC Boyle's cult novel Water Music.