Martin Blaney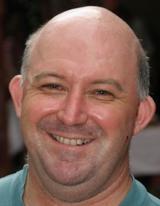 Martin Blaney covers Germany for Screen.
Contact Info
Martin Blaney
Germany/Eastern Europe correspondent
Speaking at the European Film Awards, UK director calls for "collective voice" among European industry.

The prize offers editorial coverage during the winning film's life-cycle.

The second half of the EFF explored the progress of the European Commission's Digital Single Market strategy.