Martin Blaney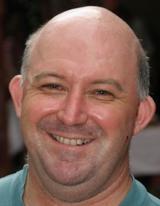 Martin Blaney covers Germany for Screen.
Contact Info
Martin Blaney
Reporter (Germany)
The film industries of Finland and Austria will be under the spotlight at the 7th Moscow Business Square (MBS) (June 21-22).

Commissioners singing from different song sheets as European funders reiterate their views on Digital Single Market strategy

European media and culture ministers discussed the European Commission's plans for a Digital Single Market (DSM) at this week's Education, Youth, Culture and Sport Council in Brussels.