Martin Blaney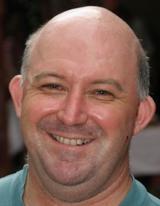 Martin Blaney covers Germany for Screen.
Contact Info
Martin Blaney
Reporter (Germany)
The world premiere of Czech fiction film-maker Alice Nellis' documentary Auditioning For Parenthood will open the 18th Jihlava International Documentary Film Festival tonight (Oct 23).

Finnish documentary expert Leena Pasanen has been appointed as the first non-German in the almost 60-year history of DOK Leipzig to succeed Claas Danielsen as its festival director.

Olivier Assayas' Cloud of Sils Maria will open European Film Promotion's (EFP) second edition of its WestWind showcase of European cinema in Moscow's Formula Kino Horizont Cinema tonight.