Martin Blaney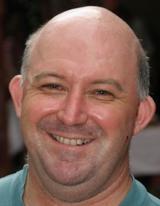 Martin Blaney covers Germany for Screen.
Contact Info
Martin Blaney
Reporter (Germany)
EXCLUSIVE: The European Commission (EC) is planning changes to its Creative Europe programme from 2016.

Award-winning director's Waiting For The Sea opened the Rome Film Festival in 2012.

Denmark's Katja Adomeit and Germany's Ingmar Trost among upcoming European producers set to be showcased at Cannes.