Martin Blaney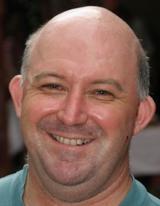 Martin Blaney covers Germany for Screen.
Contact Info
Martin Blaney
Correspondent (Germany)
Arthouse exhibitors from Poland to Venezuela have added their voices to the chorus of disapproval about Europa Cinemas' new bonus payment scheme to promote partnerships between cinemas and online distribution platforms.

The sentences handed down by a Russian military court to the Ukrainian director Oleg Sentsov and activist Alexander Kolchenko have provoked a wave of international protest.

Ukrainian filmmaker Oleg Sentsov has been sentenced to 20 years in a verdict passed today (Aug 25) by a military court in Russia's Rostov-on-Don.