Martin Blaney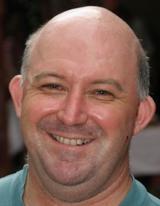 Martin Blaney covers Germany for Screen.
Contact Info
Martin Blaney
Correspondent (Germany)
EXCLUSIVE: Shooting Stars has taken the film for the Middle East, while BestFilm has taken it for the Baltic states.

EXCLUSIVE: EWA's report find "significant under-representation" of  women directors in film industry.

EXCLUSIVE: David Oakes and Simon Callow will both feature in Anastasia and Elena Baranoff's adaptation of The Portrait.