Martin Blaney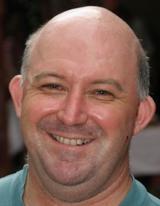 Martin Blaney covers Germany for Screen.
Contact Info
Martin Blaney
Correspondent (Germany)
Drama will explore gay relationships as well as connections between Israel and Germany.

Festival director Torsten Neumann speaks to Martin Blaney about this year's Oldenburg film festival, an event dubbed 'the German Sundance'

Arthouse exhibitors from Poland to Venezuela have added their voices to the chorus of disapproval about Europa Cinemas' new bonus payment scheme to promote partnerships between cinemas and online distribution platforms.