Martin Blaney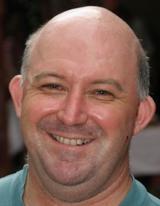 Martin Blaney covers Germany for Screen.
Contact Info
Martin Blaney
Reporter (Germany)
New projects by Karabey, Aydogan, Sakaoglu among award winners at Istanbul Meetings

Ukrainian filmmaker Oleg Sentsov's detention in Russia's Lefortovo prison has been extended once again - this time until May 11 after a decision by the regional court judge Elena Kaneva.

EXCLUSIVE: Timur Bekmambetov's 3D children's animated series Alisa Knows What To Do! has been picked up for distribution in North America.