Martin Blaney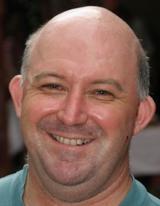 Martin Blaney covers Germany for Screen.
Contact Info
Martin Blaney
Reporter (Germany)
Bernd Neumann, Germany's former State Minister for Culture and Media, has weighed in with his own comments about the discussion on the German Federal Film Fund (DFFF) spend incentive.

The Berlinale has cut its discounts for festival and market accreditation for next year's film festival.

Film-makers across Europe are "in shock" after learning the news that the Nipkow Programm has not received backing from the EU's Creative Europe programme for 2015-2016.