Martin Blaney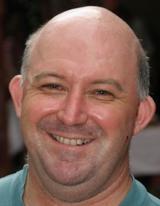 Martin Blaney covers Germany for Screen.
Contact Info
Martin Blaney
Correspondent (Germany)
The Little Witch (Die Kleine Hexe) will star German actress Karoline Herfurth and reunite the production team behind local box office hit Heidi.

goEast winners in Wiesbaden; Polish Film Institute backs Ida producers; Berlin-based A Company launches Ukrainian distributor.

Lars Kraume's drama has nine nominations, including Best Film and Best Director; Colonia, A Heavy Heart and Me & Kaminski score five nominations.