Martin Blaney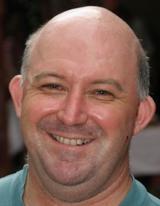 Martin Blaney covers Germany for Screen.
Contact Info
Martin Blaney
Correspondent (Germany)
Jodorowsky actor directorial debut to be presented at new co-production event; Reygadas curates for Filmfest Hamburg.

Global Screen is to handle international sales on a reboot of the successful German Hanni & Nanni franchise based on Enid Blyton's classic St Clare's book series.

Bulgarian drama won the Golden Leopard as well as Best Actress for star Irena Ivanova.