Martin Blaney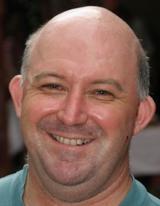 Martin Blaney covers Germany for Screen.
Contact Info
Martin Blaney
Correspondent (Germany)
The reformed draft budget will now be put to vote at the European Parliament.

Festival favourite Mustang took the festival's art cinema prize, while documentary Nice People won the audience award.

The German government has issued a clear call for guarantees of diversity in the areas of culture and media in the ongoing TTIP free trade negotiations between the European Union (EU) and the US.