Martin Blaney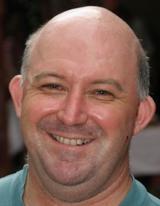 Martin Blaney covers Germany for Screen.
Contact Info
Martin Blaney
Reporter (Germany)
Timur Bekmambetov's first outing as a director since his Hollywood film Abraham Lincoln: Vampire Hunter sees him going back in time again to the beginning of the First World War at the end of 1914.

Jim Jarmusch's Only Lovers Left Alive and Andrzej Wajda's Walesa: A Man Of Hope will open this year's ¨Febiofest¨.

International colleagues have expressed concern at the news that Kateryna Kopylova, head of the Ukrainian State Film Agency since December 2010, was forced to resign her post at the end of last week.