Martin Blaney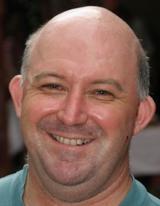 Martin Blaney covers Germany for Screen.
Contact Info
Martin Blaney
Correspondent (Germany)
EXCLUSIVE: Ukraine film industry set to receive fivefold cash injection and first rebate scheme.

Festival to receive additional funding from Germany's State Minister for Culture and Media in 2017.

Eichinger's Hands Of A Mother won three prizes at the German Cinema New Talent Awards.