Martin Blaney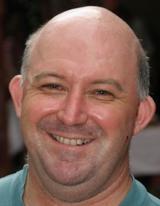 Martin Blaney covers Germany for Screen.
Contact Info
Martin Blaney
Correspondent (Germany)
Jasper M. de Gier will relaunch the company, which was declared insolvent 13 years ago.

Festival to honour David Bowie, Alan Rickman and Ettore Scola through special screenings; security to be tightened.

Sonja Prosenc's History Of Love scooped three prizes at the co-production forum.