Martin Blaney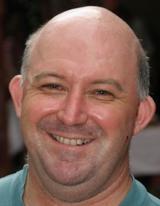 Martin Blaney covers Germany for Screen.
Contact Info
Martin Blaney
Reporter (Germany)
Androulla Vassiliou, the European Commissioner for Education, Culture, Multilingualism, and Youth, has outlined key elements of her agenda for the European audiovisual industry in 2014.

Other winners included Love Is All You Need, The Act of Killing, The Congress and The Broken Circle Breakdown.

The European Union will invest €3.4m in co-production funds and audience development for the first time as part of its Creative Europe programme for the cultural and creative sectors from January 1.