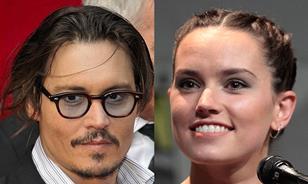 Murder On The Orient Express reboot to start shooting in London in November.

First look at Domnhall Gleeson and Margot Robbie in biopic which has begun shoot in Oxfordshire.

Partnership already has "exceptional projects in the works", teases Harvey Weinstein.

Four of the five top-grossing independent films in the US this year have starred and centred on women.
ASIA-PACIFIC PRODUCTION NEWS

Series will stream on Amazon Prime Video India in 2017.