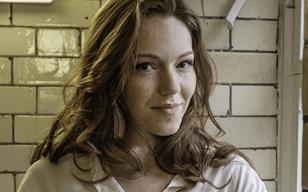 Diagnosis stars Screen Star of Tomorrow Charlotte Spencer [pictured].

Period drama stars Samantha Morton, Lesley Manville and Jessica Brown Findlay.

The studio said on Tuesday that Lin-Manuel Miranda, the Puerto Rican artist who created and starred in Broadway smash Hamilton, will join previously announced Emily Blunt in the title role.

Helsinki's Aamu Film Company, which won Cannes' Un Certain Regard prize for The Happiest Day In The Life of Olli Maki, is set to shoot another debut feature this summer.
ASIA-PACIFIC PRODUCTION NEWS

Amazon is ramping up its offerings of original content in Japan as it strives to keep pace with Netflix, which is also aggressively moving ahead with plans to roll out locally-produced TV shows.