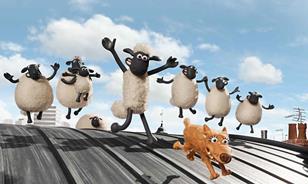 Pre-production will begin in January 2017 on the animated sequel, again directed by Richard Starzak.
Creative England has selected the participants for new producer initiatives aimed at developing industry outside of London.

The producer of Dear White People (pictured) and In The Cut delivered words of encouragement in her keynote address at the Film Independent Forum in Los Angeles at the weekend.

EXCLUSIVE: First look at feature starring Michael Socha, Georgia Groome; Matt Wilkinson, Maggie Monteith produce; Dexter Fletcher among cameos.
ASIA-PACIFIC PRODUCTION NEWS

Book series about warring cats to be developed as kids movie franchise.