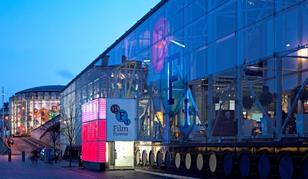 First features A Patch of Fog and Beast to receive support from the BFI Film Fund.

EXCLUSIVE: Marvel in advanced negotiations to send superhero film to Pinewood-Shepperton for mid-2015 shoot.

Ang Lee has set his next project at Tom Rothman's TriStar after Life Of Pi earned him a best director Oscar in 2013.

Less than 9% of admissions for European films went to features by female directors, according to a new report.
ASIA-PACIFIC PRODUCTION NEWS

EXCLUSIVE: Producer Lars Bredo Rahbek of Copenhagen's Nimbus Film, whose Itsi Bitsi screened premiered at TIFF last night, is now developing a big-screen adaptation of In Search of a Distant Voice by author Taichi Yamada.