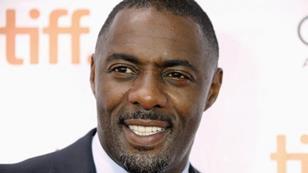 Lionsgate UK is partnering with Idris Elba's Green Door Pictures to launch a writing competition for UK residents who want to write a TV drama series.

EXCLUSIVE: Playwright Charlotte Josephine has won the inaugural BBC Screenplay First Award, bestowed by BBC Films and BBC Writersroom.

The BAFTA-winner boards Denis Villeneuve's follow-up, joining a cast that already includes Ryan Gosling, Harrison Ford and Robin Wright.

EXCLUSIVE: Final version of Cannes Competition title is now seven minutes shorter following critics response.
ASIA-PACIFIC PRODUCTION NEWS
Christian Alvart's Berlin-based Syrreal Entertainment enters agreement with Jiabo Culture.