Existing production rebate, which has drawn Stars Wars and Fast & Furious 7, may be complimented with an infrastructure incentive. Warner Bros, Sony, Paramount heading to the region next week.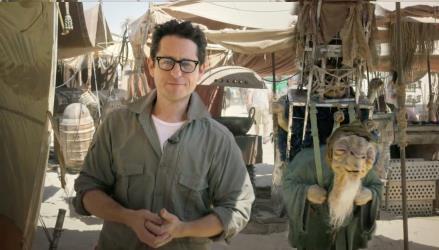 Abu Dhabi's twofour54 and the Abu Dhabi Film Commission (ADFC) are mulling the introduction of a Louisiana-style infrastructure tax rebate, to compliment its existing production rebate.
"The infrastructure tax credit in Louisiana was instrumental in building the industry there," said ADFC chief Michael P Flannigan at a networking event at the Abu Dhabi Film Festival on Monday.
Flannigan, who previously headed up Millennium's Shreveport Louisiana studio operations before moving to Abu Dhabi, and ADFC head of finance Neil Hitchen said the idea was in its infancy but under serious consideration.
The commission's existing incentive – available to film, TV, documentary, advertising and music video production — consists of a 30% production rebate on qualifying spend in Abu Dhabi which includes goods and services related to shooting as well as post-production, hotel costs and flights.
Launched in September 2012, the rebate has already drawn a slew of big international productions to Abu Dhabi.
Films to have shot in the Gulf state over the last 12 months include Star Wars: Episode VII, paranormal thriller Deliver us from Evil, action picture Fast & Furious 7 and Bollywood feature Bang Bang.
Hitchen said an infrastructure rebate could be used to draw more film service providers into the state and also encourage investment in equipment and facilities.
Paul Baker, executive director of twofour54's Intaj production and facilities division, said there was still much to be done to educate international professionals about the benefits of shooting in Abu Dhabi.
"We've got a big group of studio producers from the likes of Warner Brothers, Sony and Paramount coming in next week," he revealed. "The most effective way to promote Abu Dhabi is to get people here to see for themselves."
He and Hitchen also said that they were also currently working hard to promote the incentives to banks in the region and abroad to facilitate producers being able to cover their costs before rebate payments came through, which is typically two to three months.
Abu Dhabi's media and creative industries hub Twofour54 is home to some 160 companies employing some 2,500 people. The body also oversees the ADFC and the Abu Dhabi Film Festival.