Zootopia, Kubo And The Two Strings, Finding Dory, The Red Turtle, Sausage Party and My Life As A Zucchini are among those vying for Academy Awards glory.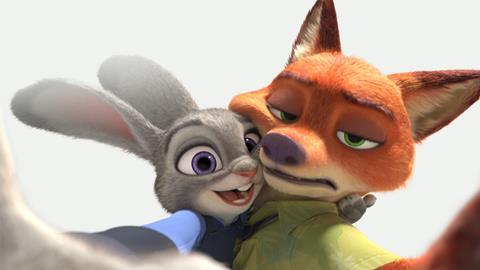 Announcing the record submissions haul on Friday, Academy staff said between two and five nominees will emerge on January 24 depending on the number of films that qualify. At least 16 films must qualify to trigger five nominees. At this stage, several contenders have not begun their Los Angeles qualifying run.
The submitted features in alphabetical order are:
The Angry Birds Movie
April And The Extraordinary World
Bilal
Finding Dory
Ice Age: Collision Course
Kingsglaive Final Fantasy XV
Kubo And The Two Strings
Kung Fu Panda 3
The Little Prince
Long Way North
Miss Hokusai
Moana
Monkey King: Hero Is Back
Mune
Mustafa & The Magician
My Life As A Zucchini
Phantom Boy
The Red Turtle
Sausage Party
The Secret Life Of Pets
Sing
Snowtime!
Storks
Trolls
25 April
Your Name
Zootopia
According to Academy rules, submitted features must fulfil the theatrical release requirements and comply with all the category's other qualifying rules before they can advance in the voting process.
Films submitted in the animated feature film category also may qualify for other categories, including best picture, provided they meet the necessary criteria.
The Academy will announce the nominations on January 24 and the 89th Oscars will take place on February 26 at the Dolby Theatre in Hollywood.