EXCLUSIVE: The company has taken Chinese remake rights to the Mexican hit.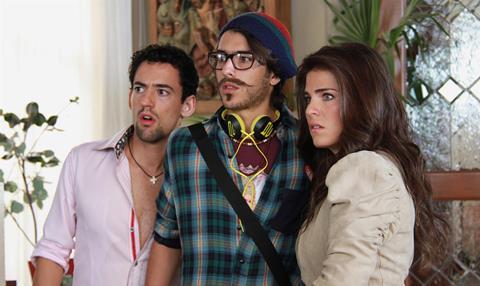 Marking the latest in a string of initiatives exploring opportunities in the world's biggest boom market, Los Angeles-based IM Global has picked up Chinese remake rights from FilmSharks to Mexican smash The Noble Family.
Under the terms of the deal, IM Global will develop and produce a Chinese-language remake via its Beijing operation under the auspices of Leslie Chen.
The company's senior vice-president of sales and acquisitions for Asia has led the office since IM Global chief Stuart Ford opened his China hub in 2012.
The Noble Family (Nosotros Los Nobles) became a box office sensation in Mexico when it opened in 2013 and generated more than 7.6m admissions.
The story of three spoiled children cut off from the family and forced to find work remains the second biggest Mexican release behind Instructions Not Included.
Leonardo Zambron produced alongside director Gary Alazmaki and such was the success of the film that Buenos Aires-based FilmSharks head Guido Rud has struck a number of local-language remake deals over the past year.
The Italian version, Belli Di Papa, opened at number one in Italy last week following such a deal with Colorado Films.
"FilmSharks has built a very strong line-up of remake properties, including major high concept projects from around the world that have been welcomed very successfully in major territories," said Rud.
David Jourdan, IM Global's svp of international business development and operations, negotiated for Chinese remake rights.
IM Global also serves as a sales platform for Chinese films and recent successes include Hollywood Adventures, recent Venice Film festival closing night selection Mr. Six, Toronto premiere A Tale Of Three Cities and The Ghouls.