EXCLUSIVE: The Los Angeles-based sales agent has added the Toronto Midnight Madness selection to its market roster and will commence talks with buyers this week.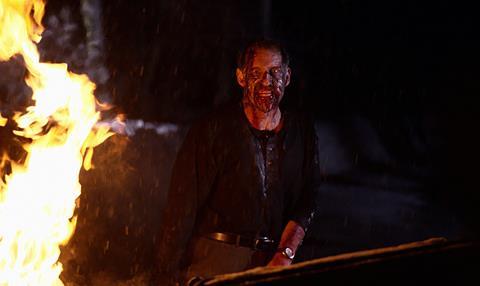 Lightning holds international rights to Joe Begos' science-fantasy horror film in the vein of David Cronenberg's Scanners.
The Mind's Eye stars Graham Skipper as a man whose telekinetic powers bring him to the attention of the sinister scientist in charge of a special institution. John Speredakos also stars.
Begos' follow-up to Almost Human recently screened at Fantastic Fest and Sitges.
Lightning acquisitions and sales consultant Richard S Guardian said: "Joe Begos is a student and fan of seminal genre films, who has brought similar action, over-the-top mayhem, and Evil Dead-style humour to his movies. Joe is rapidly developing a worldwide legion of fans with his stylish story-telling".
Begos added: "I'm delighted that the Lightning Entertainment team have embraced my film and responded to the spirit of escapism and fun that I sought to capture."
Guardian negotiated the deal with ICM Partners.
Lightning will also introduce comedies The Better Half and Flock Of Dudes, as well as drug cartel action adventure Powder And Gold.