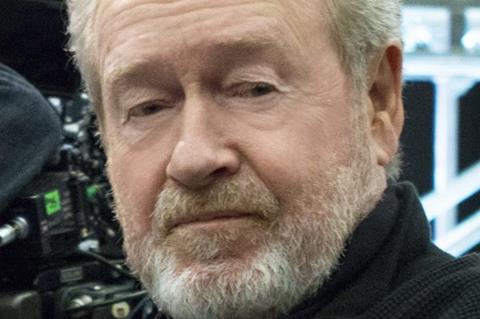 AGC Studios is fully financing and will co-produce with Scott Free the thriller Panopticon and has announced the project to international buyers.
Andrés Baiz, whose credits include Narcos, Narcos Mexico and The Hidden Face, will direct from a screenplay from The Black List by Emily Jerome. Ridley Scott will serve as executive producer.
Panopticon centres on a hedge fund manager who finds herself in deeper than she expected after she invests in a profitable private prison in Arizona, only to discover the inmates are running the show.
Production has been earmarked for an autumn start and the protect is out to casting. It remained unclear when AGC International will launch pre-sales but given that the project has been announced to buyers, that process could start in the run-up to the Cannes virtual market that starts on June 22.
Tom Moran and Vera Meyer will shepherd the project, with Kevin Walsh producing for Scott Free alongside Jerome and AGC Studios head Stuart Ford and head of production Linda McDonough.
"Emily Jerome has written a powerful, taut thriller wrapped up in the all-too prescient real world arena of the US incarceration system," said Ford. "We're excited to be putting the project together with her and our friends at Scott Free."
CAA Media Finance arranged financing on Panopticon and represents US rights, and jointly represents Chinese rights with AGC.
The deal was negotiated by AGC's vice-president of legal and business affairs Anant Tamirisa on behalf of AGC and CAA on behalf of Baiz, Jerome, and Scott.