Doc festival opens in Amsterdam; Dogwoof, Autlook ready new titles.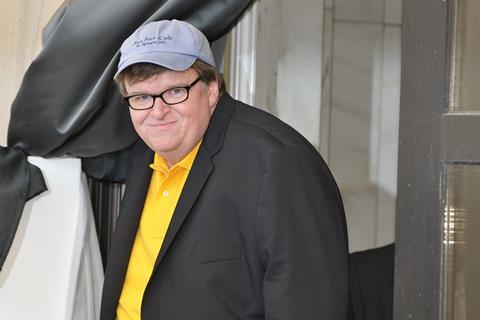 Europe's biggest and longest established doc festival, IDFA (International Documentary Festival Amsterdam) launched its 29th edition last night (November 16) with a screening of Guido Hendrikx's refugee-themed Stranger in Paradise, in the Carré Theatre, one of Amsterdam's biggest venues, in the presence of the Dutch culture minister, Jet Bussemaker.
This will be the final festival under the creative control of co-founder Ally Derks, who will be stepping down officially at the 30th anniversary edition of IDFA next year. Derks will shortly be starting a fellowship at 'Robert Bosch Stiftung' in Berlin. Barbara Visser will take over her duties as interim artistic director.
"I'm very proud to be standing here in this beautiful Carré Theater. It's the 29th IDFA, my last, and how amazing to have the opening in such a huge place. Who could have even imagined this 29 years ago? I remember our first opening in Alfa. There wasn't even room for two hundred, and here we are – a packed Carré that seats closer to two thousand!" Derks said in her opening speech.
3000 professionals are expected in Amsterdam over the next 10 days to attend IDFA's various industry sidebars, among them the IDFA Forum and Docs For Sales.
Prominent guests include Sergei Loznitsa (who is picking his top 10 documentaries) and Fred Wiseman (who will be dissecting his classic doc Hospital as part of the festival's focus on editing).
Michael Moore, deals
One notable absentee is US director Michael Moore, who had originally been expected to programme his top 10 documentaries.
"Michael Moore cancelled because of the [US] elections," Derks explained. Moore stayed in America, working on his one person show and film, Michael Moore In Trumpland, which premiered last month.
Early in the festival, some prominent sales outfits have been announcing their new pick-ups.
UK distributor snd sales outfit Dogwoof has announced that it is to handle Uģis Olte and Morten Traavik's new feature Liberation Day, about cult Balkan band Laibach's concert in North Korea.
IDFA will host the international premiere on Saturday, 19 November followed by a Q&A and special 30 minute Laibach concert with an introduction by Slavoj Zizek.
The film looks at just how the first rock concert ever inside the most secretive and controlled state in the world took place.
"We are always looking for the stranger than fiction stories. It beggars belief what the filmmakers have managed to pull off, right in front of the watchful eyes of the North Korean party officials," Vesna Cudic, head of acquisitions and TV sales, Dogwoof, commented of the film.
Meanwhile, Vienna-based sales company Autlook Film Sales, celebrating its 10th anniversary, has two world premieres, in IDFA's Feature-length Competition.
Machines marks the feature-length debut of recent CalArts graduate Rahul Jain, who films inside the bowels of a labyrinthine textile factory in India.
The project was discovered by Autlook in Goa's Film Bazaar, where it picked up an award. IDFA's Bertha Fund recently supported the film's distribution and marketing.
Autlook's second competition title, Max Kestner's Amateurs In Space, is produced by Sigrid Jonsson Dyekjær for Danish Documentary (the outfit behind Bugs and A Family Affair).
For six years, Kestner followed two friends and top engineers as they pursued their dream to build a DIY spaceship.