WRITER-DIRECTOR: Aneil Karia's Beat is a masterful short film: explosive, involving, tense, different, and almost entirely dialogue-free.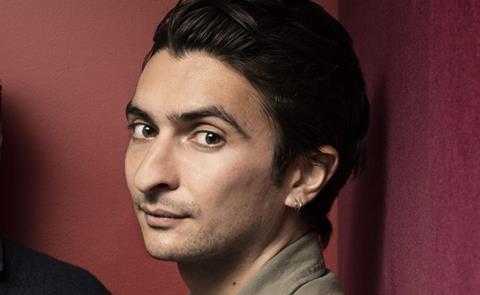 It stars Ben Whishaw, but not as you've seen him before. Self-financed and shot on 16mm, it firmly establishes Karia as a talent to watch in the film world, although he has been knocking on the door for a while.
After studying journalism and working briefly at Sky News, Karia studied producing and directing for TV at the NFTS.
"Weirdly I developed my love for film while I was in film school," he says. There followed six years of directing "in various forms", and Karia had representation for music videos and commercials, but he was still looking for "a way to get into directing the kind of material that excited me and got me into it in the first place".
The answer was Beat, "done as lo-fi and as simply as I could, without detracting from the idea". Beat's edgy central performance from Whishaw is also a revelation.
"I always had Ben in my head — it didn't develop as a traditional script, it was a jumble of mad ideas that I wanted to condense into a burst of film," says Karia.
"I had met Ben once and I knew he'd be into it. I knew he could be edgy and unhinged and with this madness bubbling away. I sent the treatment with an e-mail saying that if you're free at all for two days and you like this, we'll work around you. And he committed."
From an Irish, Indian, Ugandan, Welsh background, Karia was born in Ipswich, studied at Leeds, but has been in London since he was 21 (he is now 30).
Last year he moved to Los Angeles briefly to study film at the University of Southern California, but Beat has opened up opportunities for him in the UK and he has made the decision to come back. His focus is a low-budget feature, provisionally titled Close, with Whishaw again attached.
"It's in a good place right now," he says. "It takes a lo-fi approach to the bank robbery genre, chucks all the Hollywoodness out of the window, and looks at the weirder reality of people who carry out bank crimes. It's quite meaty."
Contact Kat Buckle, Curtis Brown kat.buckle@curtisbrown.co.uk