The star of Carol and Truth will receive the Desert Palm Achievement Award, Actress, at the 27th annual Palm Springs International Film Festival awards gala on January 2, 2016.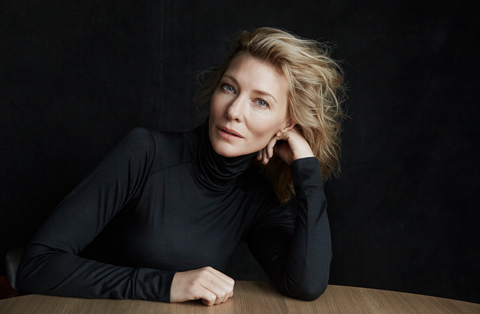 "Cate Blanchett is one of the most award-winning and outstanding actresses of her generation, delivering extraordinary performances throughout her career including her Academy Award-winning roles as Katherine Hepburn in The Aviator and the title role in Woody Allen's Blue Jasmine," said festival chairman Harold Matzner.
"In her latest films Carol and Truth, Blanchett yet again brings to life two vibrant characters, both worthy of awards recognition. It is our honour to present the 2016 Desert Palm Achievement Award, Actress, to Cate Blanchett."
Prior actress recipients of the Desert Palm Achievement Award, Actress, include Julianne Moore, Sandra Bullock, Natalie Portman, Halle Berry, Marion Cotillard, Anne Hathaway, Charlize Theron, Naomi Watts and Michelle Williams.
The festival will run from January 1-11.