Italy hopes to repeat last year's win in the Best Foreign-Language Film category with Paolo Virzi's family thriller.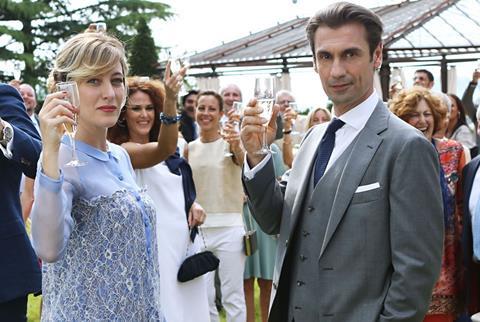 Italy has submitted Paolo Virzi's Human Capital for consideration in the Best Foreign-Language Film category of the Academy Awards.
Italy holds the record for the most foreign-language Oscars, with 14 wins including the statuette for Paolo Sorrentino's The Great Beauty earlier this year.
Human Capital centres on two families, irrevocably tied together after a cyclist is hit off the road by a jeep on the night before Christmas Eve. The film was based on the US novel by Stephen Amidon, relocating from Connecticut to Northern Italy.
It won seven trophies at the David di Donatello awards, beating The Great Beauty for best film, and six Nastri d'Argento Awards.
Human Capital has also proved a box office hit in Italy
Italy's Oscar shortlist also include Alice Rohrwacher's The Wonders, Francesco Munzi's Black Souls, Ferzan Ozpetek's Fasten Your Seatbelts, Edoardo Winspeare's Quiet Bliss, the Manetti Bros.' Song e' Napule and Carlo Verdone's Sotto una Buona Stella.
The selection panel included directors Gianni Amelio and Gabriele Salvatores, producers Tommaso Arrighi and Angelo Barbagallo, and distributor Barbara Salabe among other industry figures.