The world premiere of Don Cheadle's directorial debut will close the 53rd New York Film Festival on October 11.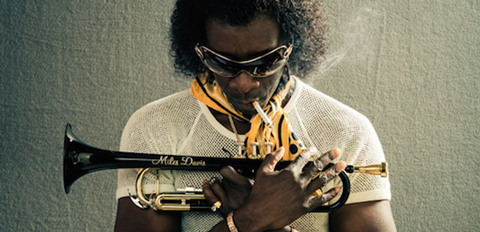 Miles Ahead bookends the festival with Robert Zemeckis' previously announced opener The Walk.
Daniel Wagner's BiFrost Pictures financed the project in association with Ingenious and Sobini Films and UTA packaged and represents US rights to the film, which chronicles the life of the jazz pioneer in the late 1970s in Manhattan as he deals with sycophants, industry executives, career highs and lows and memories of the love of his life, Frances Taylor.
Cheadle stars opposite Emayatzy Corinealdi and Ewan McGregor and also produced with Pamela Hirsch, Lenore Zeman, Daniel Wagner, Robert Barnum, Vince Willburn and Daryl Porter. IM Global handled international sales.
"I admire Don's film because of all the intelligent decisions he's made about how to deal with Miles, but I was moved – deeply moved – by Miles Ahead for other reasons," said Kent Jones, selection committee chair at the festival.
"Don knows, as an actor, a writer, a director, and a lover of Miles' music, that intelligent decisions and well-planned strategies only get you so far, that finally it's your own commitment and attention to every moment and every detail that brings a movie to life."
Cheadle added: "I am happy that the selection committee saw fit to invite us to the dance. It's very gratifying that all the hard work that went into the making of this film, from every person on the team, has brought us here.

"Miles' music is all-encompassing, forward-leaning, and expansive. He changed the game time after time, and New York is really where it all took off for him. Alice Tully Hall, Lincoln Center… feels very 'right place, right time.' Very exciting."
The festival is set to run from September 25-October 11.