Paul King beat out Nick Hornby and Alex Garland.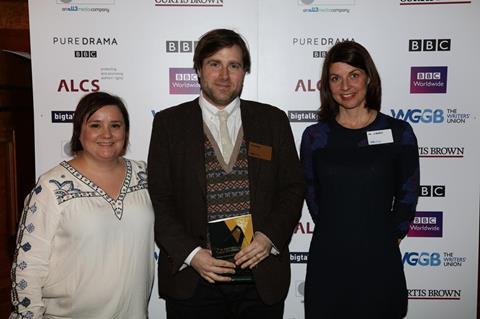 Paul King was awarded Best Screenplay for Paddington at the Writers' Guild of Great Britain Awards in London last night [18 Jan].
King's script, which was BAFTA-nominated last year, beat out Wild by Nick Hornby and Ex Machina by Alex Garland.
Best First Screenplay went to James Graham for drama X+Y, ahead of '71 by Gregory Burke and The Falling by Carol Morley.
Writer and producer Russell T Davies received the Outstanding Contribution to Writing Award while Armando Iannucci's Veep won Best TV Situation Comedy.
A special tribute was also made to Writers' Guild member David Nobbs.
WGGB president Olivia Hetreed said of the event: "As president of the Writers' Guild of Great Britain, I am immensely proud of all our Award winners and nominees, a truly impressive display of talent, from the ancient art of playwriting to the youngest one of game writing. All our winners display not only a superb grasp of their craft but tremendous insight and empathy with the challenges of modern life.