Denis Villeneuve's cartel thriller Sicario received timely awards attention in The Producers Guild Of America's (PGA) theatrical motion picture nominations on Tuesday while Carol and Star Wars: The Force Awakens failed to make the cut.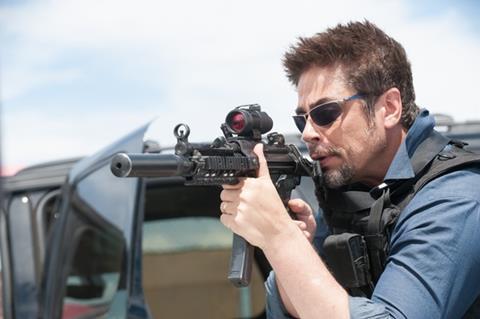 The PGA's motion picture selections are a strong harbinger of the likely spread of best picture Oscar nominations announced on January 14 and as expected the likes of Spotlight, The Revenant and The Martian are in the mix.
However the omission of two largely fancied films will dampen spirits among their campaign teams and casts serious doubt on their Academy Awards prospects given the significant constituency of Academy voters who are producers.
In the last decade, eight winners of the PGA's Darryl F Zanuck Award have gone on to claim the best picture Oscar including Birdman last year. While films that miss out on PGA nods can earn Academy Award nominations, historically their chances of winning the Oscar are very slim.
Trumbo, The Danish Girl and Steve Jobs also missed out on nods although none has been a strong best picture awards contender this season.
The inclusion of Sicario is reward for a film that has won favour among voters for much of the season. Similarly Ex Machina will come as a welcome surprise to some and The Big Short continues to grow as a robust late arrival in the awards race.
The PGA also announced on Tuesday the long-form television, digital series, sports programmes and additional television nominations for the 27th Annual Producers Guild Awards on January 23 in Los Angeles. For the full list of nominations click here.
The feature documentary film category and other television category nominations were announced by the PGA in late 2015.
The PGA will present special honours to Fox chief Jim Gianopulos (Milestone Award), Shonda Rhimes (Norman Lear Achievement Award in Television), David Heyman (David O Selznick Achievement Award in Theatrical Motion Pictures), The Hunting Ground (Stanley Kramer Award) and Industrial Light & Magic (Visionary Vanguard Award).
Theatrical motion picture nominees
The Darryl F. Zanuck Award for Outstanding Producer of Theatrical Motion Pictures
The Big Short
Producers: Brad Pitt & Dede Gardner, Jeremy Kleiner
Bridge Of Spies
Producers: Steven Spielberg, Marc Platt, Kristie Macosko Krieger
Brooklyn
Producers: Finola Dwyer & Amanda Posey
Ex Machina
This film is in the process of being vetted for producer eligibility
Mad Max: Fury Road
Producers: Doug Mitchell & George Miller
The Martian
Producers: Simon Kinberg, Ridley Scott, Michael Schaefer, Mark Huffam
The Revenant
Producers: Arnon Milchan, Steve Golin, Alejandro G Iñárritu, Mary Parent, Keith Redmon
Sicario
Producers: Basil Iwanyk, Edward L. McDonnell, Molly Smith
Spotlight
Producers: Michael Sugar & Steve Golin, Nicole Rocklin, Blye Pagon Faust
Straight Outta Compton
Producers: Ice Cube & Matt Alvarez, F. Gary Gray, Dr. Dre, Scott Bernstein
The Award for Outstanding Producer of Animated Theatrical Motion Pictures
Anomalisa
Producers: Rosa Tran, Duke Johnson, Charlie Kaufman
The Good Dinosaur
Producer: Denise Ream
Inside Out
Producer: Jonas Rivera
Minions
Producers: Chris Meledandri, Janet Healy
The Peanuts Movie
Producers: Craig Schulz, Michael J Travers