Paramount's financial crisis ensemble drama vaulted to the top of the Oscar best picture race following Saturday night's Darryl F. Zanuck Award best picture triumph at the 27th annual Producers Guild Of America awards.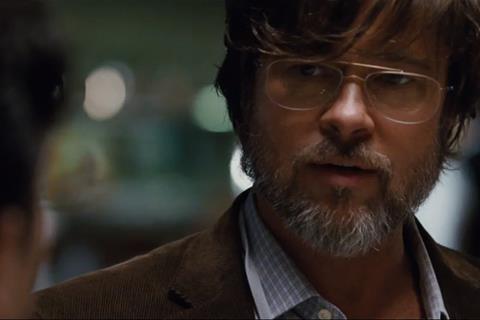 The winner of the PGA prize has gone on to claim the Academy Award in the last eight years.
Brad Pitt, Dede Gardner and Jeremy Kleiner received the award and in so doing put some distance between their film and the two other Oscar frontrunners, The Revenant and Spotlight.
Inside Out won best animation and Amy earned the best documentary award.
The PGA presented special honours to Fox chief Jim Gianopulos with the Milestone Award; David Heyman with the David O. Selznick Achievement Award in Theatrical Motion Pictures; Industrial Light & Magic with the Visionary Vanguard Award; and Shonda Rhimes with the Norman Lear Achievement Award in Television.
The Stanley Kramer Award was presented to documentary The Hunting Ground.